Ripple XRP Is on a Downtrend, Dipping by 18% in Price in the Last 7 Days
While Bitcoin has managed to recover and sustain a price above $19K, Ripple (XRP) has struggled to regain strength.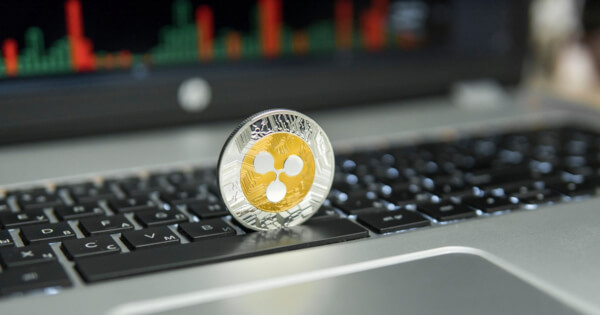 Short-lived price pump
Currently, compared to other altcoins, XRP has been the worse performer on CoinMarketCap over the last seven days. It has dropped down by approximately 18% over a seven-day period, and at the time of writing, it is struggling to surge above the $0.50 mark. After the Spark Token Airdrop that happened last Friday, XRP underwent an 8% price correction, as traders dumped the altcoin following the crypto snapshot. The price pump was therefore short-lived and may have been more detrimental than useful to the altcoin.
Market indicators have suggested that of all the coins that are ranked top 100, XRP is close to being the worse performer, only outdone by AMPL, who lost 19.11% of its gains over a seven-day period. As XRP could not maintain a 20-day exponential moving average (EMA) of $0.53, even dipping to $0.49 on the day of the airdrop, XRP bulls have struggled to maintain the altcoin above the $0.50 mark.
The lack of a strong price rebound indicates that there may be an oversell of XRP happening at the moment, with bears selling their funds. As for crypto bulls, they have been attempting to keep the price above $0.50 by buying the lows.
If XRP consolidates below $0.50, the next support level to watch for may be $0.45 zone, as $0.50 will be flipped into a psychological barrier if the altcoin retests this level again and again.
XRP popularity has gone up
Although XRP has been bearish lately, it has regained popularity after falling into a three-year slump following its all-time high in 2017. This may be a side effect of its bullish run in November, where XRP outperformed both Bitcoin (BTC) and Ethereum (ETH), nearly overtaking the latter in social volume. Now, according to the US division of eToro, the social volume of XRP has grown once again in the last 30 days. Per the crypto trading platform:
"The 30 day average number of Twitter users talking about $XRP on a daily basis has grown from 1,622 to 4,084 since November, an increase of 152%."
If XRP's social volume continues to increase, this may perhaps trigger more traders to onboard the altcoin, resulting in more inflow and a price pump.
Image source: Shutterstock
Flare Networks Clarifies on Launched Spark Token Airdrop, Ripple XRP Shows No Signs of Bullish Revival
Read More