Ripple Rolls Out On-Demand Liquidity Solutions in Sweden and France
To render seamless and real-time cross-border payments, Ripple, a leader in blockchain and crypto enterprise solutions, has established On-Demand Liquidity (ODL) solutions in France and Sweden.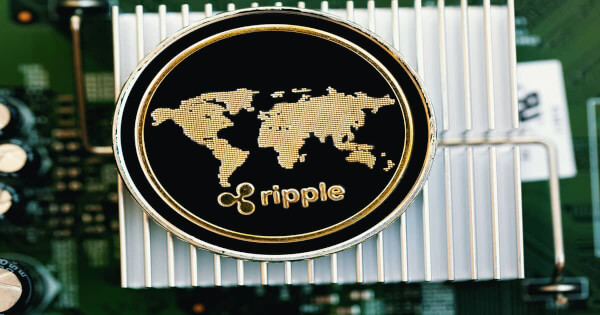 In a statement, Ripple said that it has partnered with Lemonway, a Paris-based payment provider for online marketplaces, and Xbaht, a Swedish money transfer provider, for instant and cheap money transfer across borders.
Per the report:
"In partnering with Ripple, Lemonway is able to drive operational efficiencies by eliminating the need for Lemonway to pre-fund accounts abroad, giving them the opportunity to use previously trapped pre-funded capital to grow and scale their business."
Ripple's ODL solution uses XRP, its native cryptocurrency, for real-time and low-cost settlements between countries. Furthermore, it eliminates the need to hold pre-funded capital in the destination market.
Therefore, Sendi Young, Ripple's Managing Director, Europe, sees the solution as a stepping stone toward tackling conventional problems linked to cross-border payments like excessive cost, unreliability, and low speed.
Young added:
"We are delighted to be working with Lemonway and Xbaht, our first ODL customers in France and Sweden respectively. This is why we have become the partner of choice for enterprises such as Lemonway and Xbaht looking to tap into global crypto liquidity."
On his part, Jeremy Ricordeau, Lemonway's chief operating officer, stated:
"Ripple's solution allows us greater flexibility when we make payments to our partners, releasing us from the traditional banking cut-off cycle and driving operational efficiencies."
Having been established in 25 payout markets, such as Thailand, Indonesia, Poland, Malaysia, and Singapore, Ripple's ODL solution continues to gain steam.
In August, Travelex Bank became the first Brazilian financial institution to use Ripple's ODL solution to boost its trading activities, Blockchain.News reported.
By establishing the ODL solution in France and Sweden, Ripple seeks to enhance its European expansion drive, given that the demand for the company's products remains exceptionally high in the continent.
Image source: Shutterstock
Ripple Launches Engineering Hub in Toronto, Boosting Crypto Growth and Innovation
Read More