Reddit Now Worth $6 Billion after $250 Million Funding Round Amid WSB Mania
Reddit doubles its valuation to $6 Billion after raising another $250 million in a Series E fundraising round, as announced by the company on Monday night. The news comes just weeks after the social media platform made the headlines for facilitating the discussions of day trading hedge fund disruptors in its subreddit r/WallStreetBets.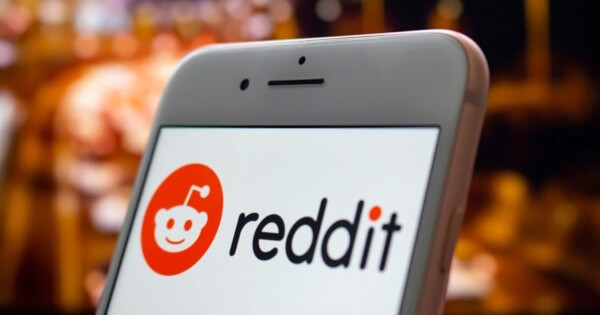 Reddit Inc. doubled its valuation to $6 billion in a new round of funding that comes as the social-media company has been in the headlines for its role in facilitating the Wall Street trading frenzy of GameStop and AMC coordinated buying attacks.
Reddit on Monday said it raised $250 million in a late-stage funding round led by venture-capital firm Vy Capital.
The social media giant was previously valued at $3 billion after its last funding round in February 2019, according to PitchBook, a provider of private-market data. Reddit's previous investors include venture-capital firm Andreessen Horowitz and internet conglomerate Tencent Holdings Ltd.
As reported by the Wall Street Journal, Reddit Chief Executive Steve Huffman said:
"It's a good market to fundraise […] Valuations are very high right now. It never hurts to raise money when there's an opportunity to do so and Reddit had a strong year."
Huffman highlighted that advertising revenue for the company had shot up 90% in the December-ended quarter from the previous year.
Reddit And Coordinated Buying Attacks
Coordinated buying attacks are multiplying and spreading throughout the cryptocurrency sector inspired by members of a Reddit Forum called WallStreetBets.
Over the last few weeks, traders have been emboldened and inspired by a group of amateur day traders based on a Reddit forum called WallStreetBets (WSB), who recently launched a coordinated buying attack on the video game retailer Gamestop, triggering a short squeeze and inflicting heavy losses for hedge funds like Melvin Capital.
While Reddit is just the platform being leveraged to facilitate day trader discussions, along with platforms like Telegram, the recent surge of attention appears to have aided Reddit in its late-stage funding round which has now seen the platform reach a valuation of $6 Billion.
Image source: Shutterstock
Ripple Official Says Blockchain and Digital Assets like XRP Will Transform The Finance Industry
Read More