R3 - Revolutionizing Trade Finance with Blockchain
R3 leads the largest blockchain ecosystem in the world, creating initiatives using distributed ledger technology. Carl Wegner, the Managing Director and Head of Asia at R3, elaborates on the consortium's reach with its broad ecosystem, on initiatives that are built on Corda, including, Project Voltron, Project Inthanon, Project LionRock, and Project Ubin in Asia.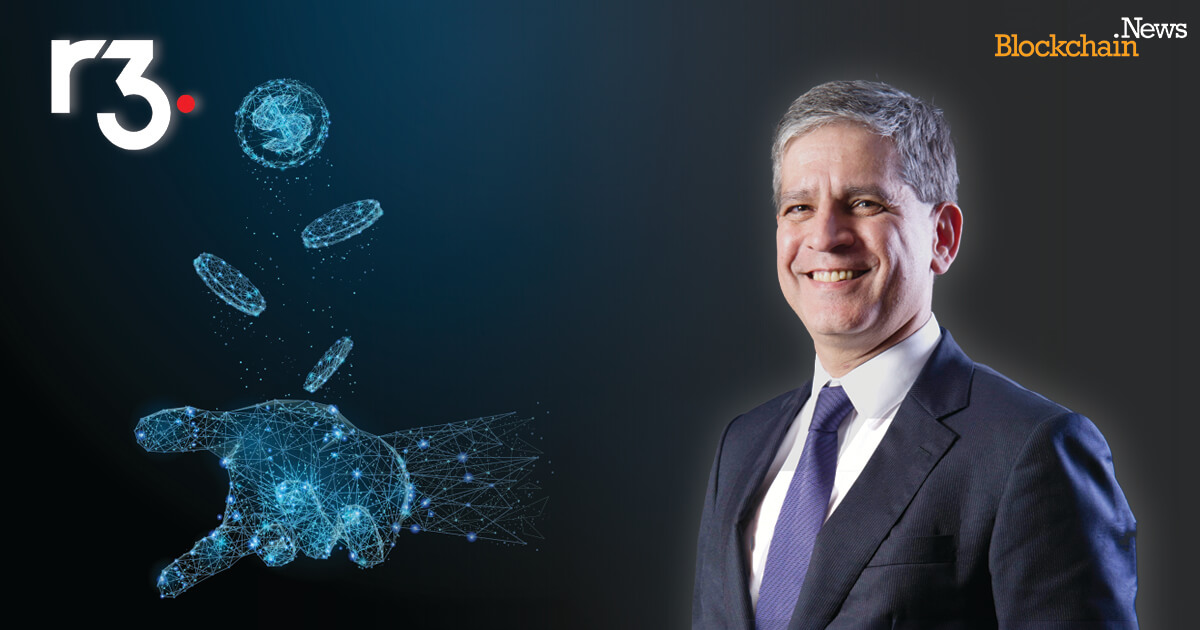 Project Voltron: Streamlining Letters of Credit 
Voltron is a blockchain-based trade finance platform, initiated by the collaboration within the R3 consortium and eight banks along with Bain & Company and CryptoBLK. As the process of issuing letters of credit (LCs) is a very manual process, Voltron explored blockchain technology to bring significant efficiencies to the industry by streamlining the process of the issuance.   
Wegner announced that Project Voltron would soon be incorporated as a new company by the end of the year in Singapore. "We will be rebranding the name because it was just the project's name. I have been very lucky to be chosen to be the CEO, and I'm looking forward to starting this new company very soon."  
Project Voltron started in May 2018, "the 18-month project has now not been concluded, but the banks have decided that they want to make it a real company, not just an experiment," explained Wegner. "We'll be setting up a new company that has been invested in by the banks and R3. We're looking forward to launching the beta network later this month."  
Banking giant HSBC announced that it has successfully carried out the first yuan-denominated LC using Voltron in September of this year. "Other banks, including Standard Chartered, BNP Paribas, China Trust, Bangkok Bank, RBS, have all done different pilots, and they are working together to understand different components of LCs and the challenges. That has helped us to develop the product as well," Wegner added. 
Marco Polo Network: Powering Trade Finance 
The Marco Polo Network, jointly built by R3 and TradeIX, is the largest and fastest-growing trade finance network globally. Gathering participants in the global trade ecosystem, the network provides an open enterprise software platform and working capital for banks and large corporations.   
"Marco Polo Network is probably the most advanced in terms of post-trade-financing, they're working with over 30 banks now to build this system which R3 supports because they're built on Corda," said Wegner. "As one of the solutions built on Corda, we will continue to work with them quite closely with our ecosystem of banks as well. As they grow, we grow, and we will continue to support them." 
R3's Community Continues to Build 
At the base layer, Corda is able to differentiate itself from other systems as it is a community. "A business network built on Corda can interoperate with another business network, which is unique among enterprise blockchain systems," explained Wegner. He further added that each party does not have to build the full solution, as they can quickly find another party or company that is building the solution and collaborate. "You don't have to build APIs between them so they can collaborate even quicker. It becomes a quicker commercial discussion rather than a tactical discussion on how they can work together. That's the advantage of Corda over other systems and why the community continues to build."  
Wegner concluded, "The interesting thing is seeing how ledgers allow different companies to talk together, with a set of rules; it's going to change business." 
Read More