ProShares Bitcoin Futures ETF Wants Exemptions from Trading Limits
Less than a week after ProShares (a U.S. provider of specialized exchange-traded products like leveraged, inverse and volatility exchange-traded instruments) launched its futures Bitcoin ETF. It wants to change the way the new product operates.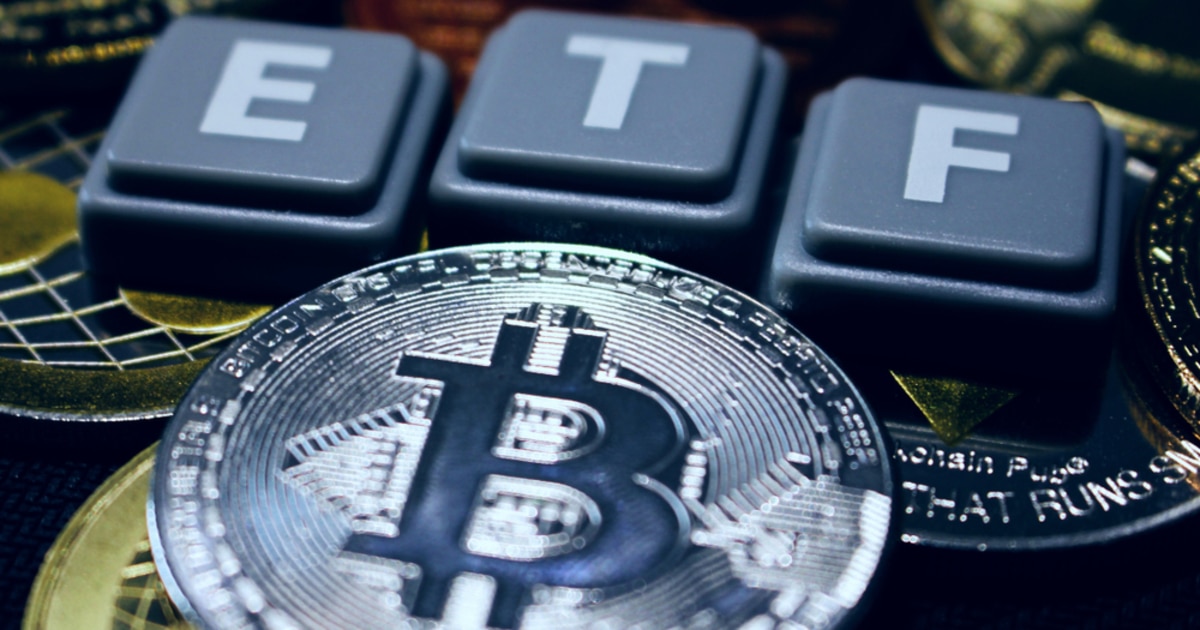 Michael Sapri, the CEO of ProShares, recently had an interview with Barron's media and stated that that the company has filed with the U.S. Securities and Exchange Commission (SEC) to request for an exemption from trading limits at the Chicago Mercantile Exchange (CME), where it purchases futures contracts from its Bitcoin ETF and further said that ProShares will request permission from the regulator to invest in other types of derivatives contracts.
Such a consideration has come after the explosive entry of the ProShares Bitcoin Strategy ETF (BITO) put the product at risk of hitting the CME's limit for the number of Bitcoin futures contracts it is allowed to hold.
Just after two days of its launch, ProShares Bitcoin futures ETF hit $1.1 billion in assets under management. BITO hit 1,900 contracts sold in October, near the CME's 2,000 front-month (position limit) cap by the end of its second day.
Since issuers can also allocate towards contracts for the following month, by the end of trading on Thursday last week, ProShares Bitcoin ETF already had 1,400 contracts for November. However, there is CME's overall maximum limit of 5,000 open contracts for all months combined.
One possible solution is to provide longer contracts, but that would carry the danger of too much distancing from Bitcoin prices. The other solution is for the ETF to start diverging from market prices.
Therefore, ProShares has filed with the SEC to be exempted from CME's position limits and allowed to use swaps if there is a need. Both ways can significantly help the company to maintain exposures if the BITO shares continue getting bigger.
Sapri told Barron's media that ProShares is planning to invest in other things besides treasury securities and the repo market, stating that it could invest in later-dated contracts, swaps, or structured notes.
ProShares talked about this in detail in a prospectus on Tuesday last week during the launch. The ETF "may, after consultation with the Staff of the SEC," invest in other products that correlate with Bitcoin price and other cryptocurrencies.
ProShares also said it could invest in stocks that correlate with the cryptocurrency market, such as Bitcoin Miner Riot (a publicly-traded Bitcoin mining company) or MicroStrategy (a publicly traded business intelligence company that holds Bitcoin as part of its balance sheet).
Inflows into ProShares Bitcoin ETF slowed to $100 million on Thursday as ProShares raised its creation fees from one basis point to 10. However, the arrival of Valkyries' Bitcoin futures ETF on Friday has prompted ProShares to revert back to the original fee level. The appearance of Valkyrie Bitcoin futures ETF and VanEck Bitcoin futures ETF's anticipated arrival could hopefully alleviate some of the pressures on BITO.
Image source: Shutterstock
ProShares Confirms to Start Trading Bitcoin Futures ETF on NYSE Tuesday
Read More