PornVisory Plans Token Rewards for Porn Streaming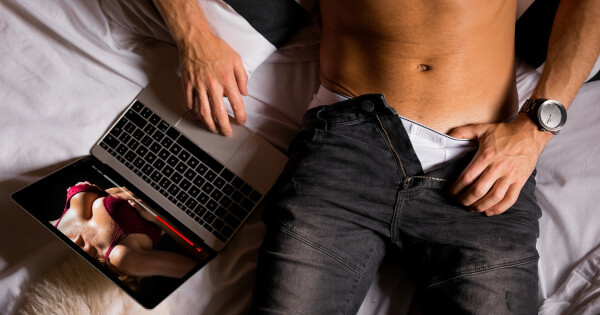 In the crypto-sphere today, there are many live use cases of blockchain technology and the vast adoption of these applications is redefining the technological landscape as we know it today. Several online streaming services including dlive, theta, choon, musicoin have pioneered the space but PornVisory is making a remarkable debut that completely aligns with the anonymity of the blockchain ecosystem as it is set to reward users who stream porn on the site with cryptocurrencies.
Porn Industry and Cryptocurrencies
The direct involvement of porn sites with cryptocurrencies began when Pornhub began utilizing Verge coin for its transactions as far back as 2018. The use of cryptocurrency further increased when Pornhub was banned by PayPal back in 2019. The adult video site's acceptance of Verge tokens has helped in driving mainstream cryptocurrency transactions and real-world use-cases. With the Verge coin that boasts of privacy, the anonymity of their over 100,000 users can be further enhanced.
The PornVisory Model
PornVisory is an Italian based cryptocurrency project owned by Veronica Noschese. Noschese, in a conversation with a popular blockchain media site, said that her company is inspired by the Basic Attention Token (BAT). She insinuated that if the users of the Brave Browser are being compensated with BAT, then users of PornVisory can also be rewarded with PVY tokens when they view ads and other content on the site. Noschese plans to sponsor the development and launching of PornVisory with her personal funds while admitting that there will be no Initial Coin Offering ICO. Upon successful launch and operations, PornVisory will welcome "angel investors." The project is being handled by Deepit, a Switzerland based startup.
Drive for global acceptance
The PornVisory project when fully operational will benefit from the privacy centered blockchain system while also registering itself as a blockchain ambassador with the sole aim of seeing cryptocurrencies dominate the financial system of the world.
Image via Shutterstock
Read More