PIMCO Begins to Step into the Field of Crypto amid the Fad of Bitcoin
A Fixed-income investment management giant PIMCO began to get involved in the cryptocurrency field and gradually increased the amount of investment.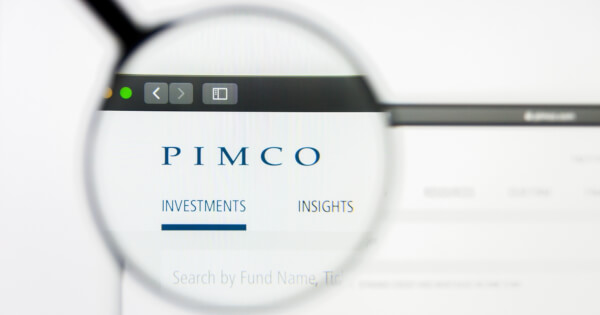 CNBC reported Wednesday PIMCO Chief Investment Officer Daniel Ivascyn stated that PIMCO has followed the current digital asset trend and plans to increase its exposure to cryptocurrencies such as BTC. Hedge fund portfolios are already trading crypto-related securities.
PIMCO, Pacific Investment Management Company, is a global investment management organization, and its products involve fixed income, shareholder equity, ETFs, hedge funds, etc. The company's assets exceed US$2.2 trillion in funds.
Ivascyn said in an interview:
"Now we're looking at potentially trading certain cryptocurrencies as part of our trend-following strategies or quant-oriented strategies, then doing more work on the fundamental side."
American Exchange Traded Funds (ETFs) provider, ProShares, has confirmed Monday that its Bitcoin Futures backed ETF product will begin trading on the New York Stock Exchange (NYSE) under the ticker symbol 'BITO' Tuesday.
Bitcoin hit a record high of $66,416.86
As reported by blockchain.News on October 20, Grayscale Investments LLC, the world's biggest digital currency asset management firm, has filed with the U.S. Securities and Exchange Commission (SEC) to convert its Grayscale Bitcoin Trust (GBTC) into a physical or spot-based Bitcoin ETF.
More and more institutions in the market are now accepting digital tokens, including digital payment giants Square and PayPal and digital asset management companies MicroStrategy and Grayscale Investments LLC.
"This will be a gradual process where we spent a lot of time on the internal diligence side speaking to investors. And we'll take baby steps in an area that's rapidly growing," Daniel Ivascyn further explained.
Image source: Shutterstock
Crypto Price Today: Bitcoin Tops $63,935.12, Nears to Break April's ATH, Altcoins Rally in Low-Level Buying
---

Read More