Peter Schiff Criticizes Investors who Succeeded in Getting Wall Street to Buy into the Bitcoin Mania
Amid the ongoing resuscitation in the global crypto market, Bitcoin (BTC) critic Peter Schiff has thrown shade at the digital currency's early adopters, particularly those who were instrumental in pushing up the price of the digital asset when it was undergoing its last major correction.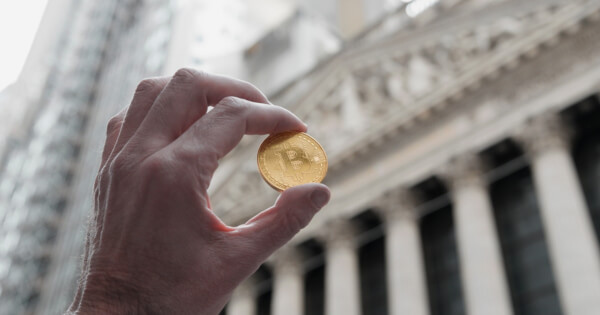 Schiff, known for his antagonistic views in regards to Bitcoin investments, noted that he did not expect any smart investor to dabble into the unknown world of cryptocurrencies.
Per his words:
"Congratulations to those who bought Bitcoin early, pumped up the price, and who've been dumping into the hype. You succeeded in getting Wall Street to buy into the mania. When I first learned about #Bitcoin, I didn't think smart investors would be dumb enough to buy. I was wrong."
The Wall Street Mania
The digital currency space has seen a lot of inflows of funds from American corporate investors in recent times, the latest of which is MicroStrategy's $15 million acquisition of 328 BTC, announced by the company yesterday.
This year, there have been several major Bitcoin acquisitions from institutional investors, with the most prominent one coming from Tesla Inc. The electric vehicle maker company purchased a record $1.5 billion worth of the digital asset. According to a recent report by Blockchain.news, investment banking giant, Goldman Sachs is also reviving its Bitcoin futures trading service, after putting it on hold for three years.
These are major Wall Street entities, and the mania Schiff is referencing may see the influx of new firms like this riding the tide of Bitcoin, as the new asset class promises to serve as a better store of value for the dwindling United States Dollar.
Schiff May Need to Warm His Banter
Peter Schiff may need to warm up his criticisms as the year is bound to see increased investor activities, not just into Bitcoin, but into the entire cryptocurrency industry. As unrelenting as he will be in finding faults with the adopters of the new internet money, so also will many like MicroStrategy not relent in stacking up more digital assets. Time will ultimately tell who is right and who is wrong.
Image source: Shutterstock
Gold Bull Peter Schiff Changes Bitcoin Price Prediction as BTC Smashes New Record of $50,000
---

Read More