PayPal Payment Giant to Expand Cryptocurrency Offerings to UK Market Within Months
PayPal Inc has announced that it will introduce its variety of cryptocurrency products to UK customers within the next few months.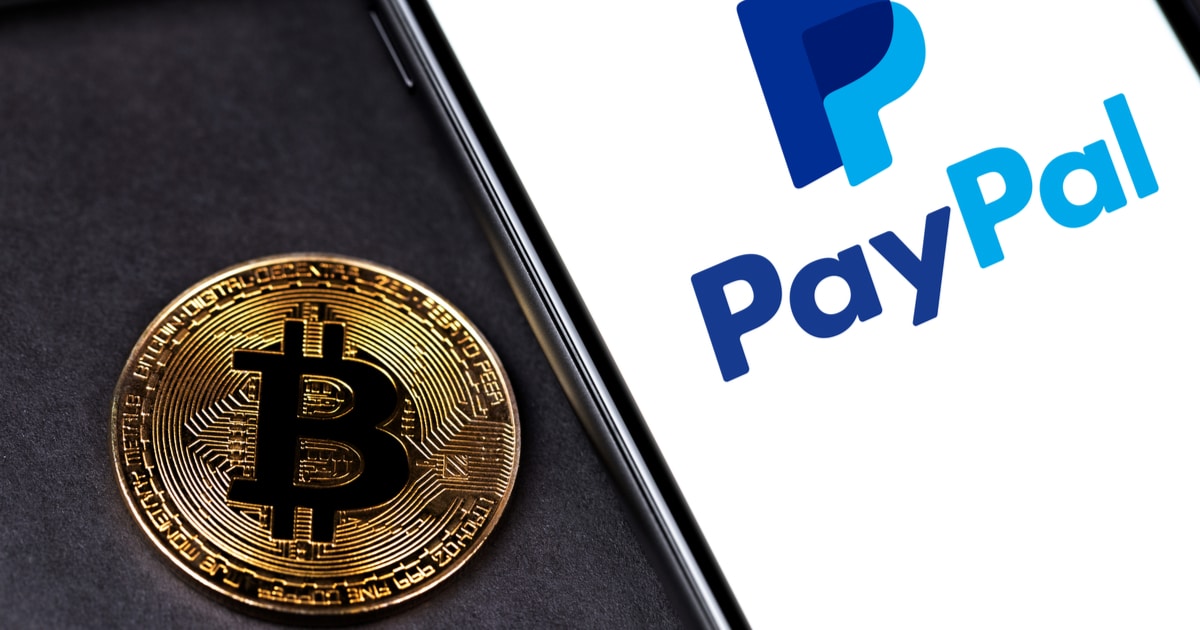 Jonathan Auerbach, executive vice president and chief strategy, growth and data officer at PayPal, revealed the update during the company's investor day. Auerbach said:
"We plan to expand our crypto offering geographically to the UK in a number of months. We're actually looking at our crypto services to help position PayPal, to help shape the role of cryptocurrencies and [central bank digital currencies] in consumer payments, commerce and financial services safely and securely. So early days for us here, but we're moving rapidly."
PayPal has been planning to expand its cryptocurrency offering services to countries outside the US. Today, the company has revealed an initial concrete sign of near-term priorities.
UK customers will be able to sell, purchase, and hold four crypto assets including Bitcoin, Ether, Litecoin, and Bitcoin Cash. These customers could then use such cryptocurrencies to purchase products and services from merchants that accept PayPal worldwide.
During the investor day, PayPal stated that the existing financial system is outdated and that it will be investing huge amounts of funds into digital currencies and blockchain.
Auerbach further disclosed that the firm also intends to launch such features to its mobile payment service app, Venmo, in particular, international markets before the first six months of this year come to end. PayPal also plans to enable cryptocurrency available as a funding source for purchases within this year, thus allowing users to use their crypto holdings to make purchases on its network of over 26 million merchants worldwide.
Crypto Boosted PayPal's Earnings
PayPal launched its cryptocurrency services in the US late last year, a move that allows US customers to hold, sell, and buy cryptocurrencies on its platform. Early this month, the company announced its earnings report for the final quarter of 2020 and said that the increased earnings were boosted by the recently introduced cryptocurrency offerings on its platform. The firm stated that during the final months of the year, consumers flocked to its online services to make orders of their holiday shopping and started using their online wallets to buy and sell cryptocurrencies.
Within the last three months of 2020, PayPal added 16 million accounts, and its revenue increased by 39% to hit $227 billion. The company stated that customers who took advantage of the crypto offering services have been logging into the platform two times as much as they did previously.
Image source: Shutterstock
Tesla's Bitcoin Investment is Revolutionary for Crypto but Other Firms May Not Do The Same Just Yet - JPMorgan
Read More