Paul Tudor Jones Sends Inflation Warning to Feds, Touting Bitcoin as Way to "Hedge"
Paul Tudor Jones described Bitcoin as one of the best ways of protecting his wealth over the long run, and he uses it to hedge his portfolio, comparing it to gold.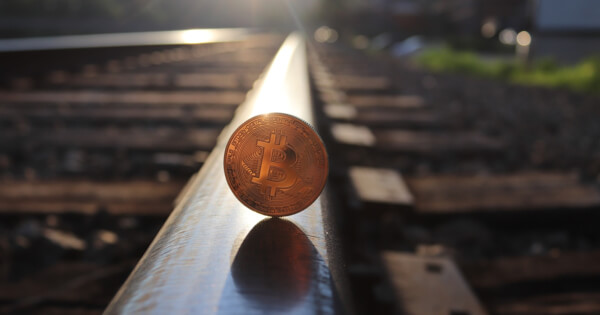 In an interview with CNBC's "Squawk Box" Monday, Jones discussed the inflation issue and stated how the U.S. Federal Reserve handles the current monetary situation.
Ahead of the Fed's highly awaited policy decision this week, Jones stated that he is afraid of the central bank, which is not moving quickly enough to resolve the inflation problem.
The hedge fund manager warned the central bank about its insistence that recent price spikes are only temporary as something insincere. Jones, therefore, told investors to double down on defensive investments such as commodities, cash and even violative Bitcoin.
He said that "Things are absolute bat-sh*t crazy right now," describing the Fed's coming Wednesday meeting as the most significant of the past five years because of inflation data showing the biggest price spikes in 13 years for two months in a row.
Meanwhile, Jones revealed that he now wants an allocation to Bitcoin of 5% in his portfolio.
"The only thing I know for sure is I want to have 5% in gold, 5% in bitcoin, 5% in cash and 5% in commodities," Tudor Jones said. Talking about the common inflation hedges, he said he would allocate the rest (other 80%) of his portfolio depending on how the Fed will shift its policy to help ease price gains.
Last year, Jones revealed that his firm invested between 1% and 2% of its assets in Bitcoin. With assets under management at $44.6 billion, Tudor Investment Corporation's company secured custodial ties with institutional crypto powerhouses Bakkt and Coinbase.
Institutional Investments in Bitcoin
Bitcoin cryptocurrency is gaining momentum as an inflation hedge among institutional investors. In May 2020, legendary trader Paul Tudor Jones bought Bitcoin as an inflation hedge as central banks worldwide printed money to relieve economies adversely affected by the ongoing Covid-19 pandemic.
During that time, Jones said that Bitcoin reminded him of Gold in the 1970s, when he announced his latest strategy shift to investors. His firm, Tudor Investment Corporation, invested part of its capital in Bitcoin futures.
An increasing number of institutional investors continue to invest in Bitcoin as part of their capital allocation. The entry of big names like Tesla has led several conservative institutions to shed their inhibition of the cryptocurrency. Seeing the benefits that large institutional investors are reaping by investing in Bitcoin, retail investors are also entering the crypto space.
Image source: Shutterstock
Cryptocurrencies' Fixed Supply Will Hinder Their Functionality as Actual Currencies, says UBS Economist
Read More