Opera Web Browser Gets into Web3 Space, Adds Multiple Tokens into Its Crypto Wallet
Opera, a popular Norwegian technology firm that specializes in web browser development and fintech applications, announced Wednesday the addition of support for eight more blockchain networks into its in-browser crypto wallet.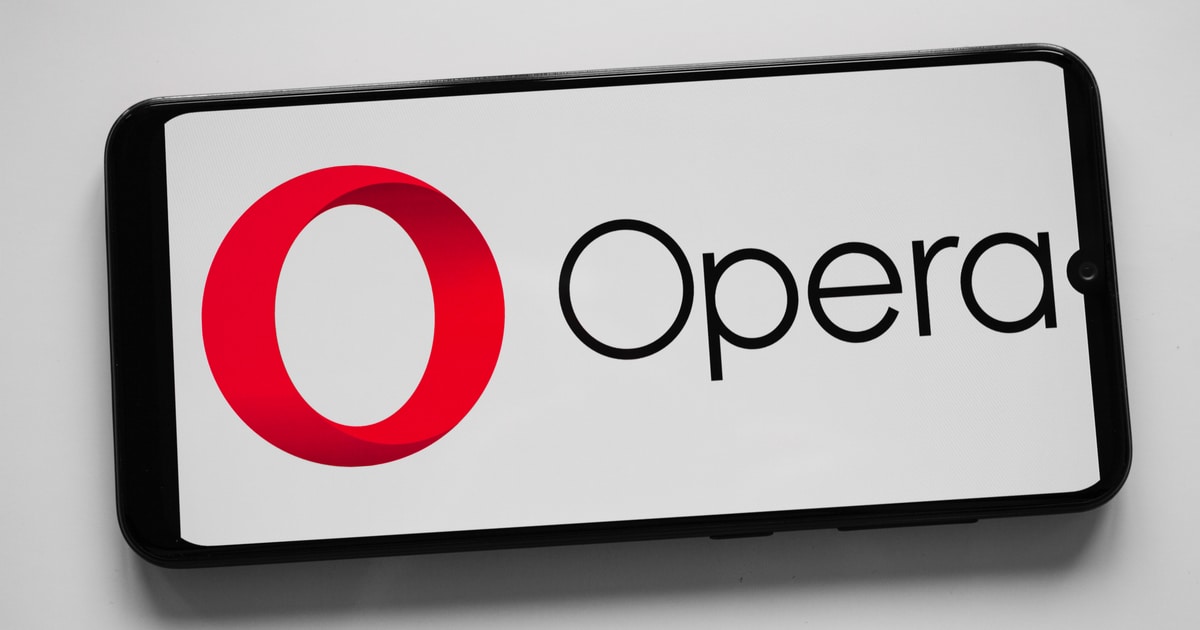 The move is part of the company's continued effort to introduce Web3 to more than 380 million mobile and desktop users worldwide. As a result, the browser company said that it has added support for eight major blockchain ecosystems – Bitcoin, Solana, Polygon, StarkEx, Ronin, Celo, Nervos Network, and IXO – across its apps and web browsers.
This implies that Solana, Bitcoin, Polygon, StarkEx, Ronin, Celo, Nervos DAO, and IXO, will join Ether as cryptocurrencies supported by the crypto-focused browser's built-in wallet. This also means that Opera users will now have access to decentralized apps (dApps) and services within such blockchain networks. Opera's crypto browser is already available on PC and Android with a further integration on iOS release underway.
The tens of millions of active Opera users are now set to benefit from blockchains and decentralized apps (dapps) and services within the eight different blockchain ecosystems. Opera's desktop crypto browser now enables users to access the Polygon and Solana DApp ecosystems, as well as the benefits of Layer 2 DeFi (Ethereum Layer-2 ecosystems) via StarkWare-powered DiversiFi. The browser will "soon" plug into the rest, Opera stated.
By getting access to such blockchains, users can benefit from faster transactions and lower gas fees while minimizing their carbon footprint and still leveraging Ethereum's robust security and decentralization.
The integration of multiple blockchains and mainly Layer 2s is the key strategy in Opera's mission to remain chain agnostic and easily onboard millions of users to Web3 and to do so in an environmentally-conscious manner.
Susie Batt, Crypto Ecosystem Lead at Opera, talked about the development and stated: "Providing environmentally conscious solutions for our users is a key mission for Opera and moving activity on to layer 2 goes a long way to minimizing users' carbon footprint. To attract mainstream audiences, Web 3 needs a Web 2 makeover – both in terms of user interface and user experience. That's where Opera excels."
Driving Crypto Infrastructure Adoption
The latest integration is part of Opera's continued commitment to build on its recently launched Crypto Browser initiative.
In January, Opera launched its Web3 "Crypto Browser" with features such as a built-in crypto wallet, easy access to NFT/crypto exchanges, support for decentralized apps (dApps), and many more. With the launch, Opera aims to simplify the Web3 user experience that often seems difficult for mainstream users to understand.
The built-in non-custodial wallet enables support of blockchains including Ethereum, Bitcoin, Celo, Nervos, Polygon, and many more from the get-go. Opera's aim is to let users access their crypto without the need for any extensions, and giving them the option of using third-party wallets as well. With the crypto browser, users can buy crypto and fiat currencies via crypto on-ramp, swap crypto directly in-wallet, send and receive funds, and check their wallet balance.
Image source: Shutterstock
Espresso Systems Raises $32M in Seed Funding, Bringing Scaling & Privacy Solutions to Web 3
Read More