NYDFS Reviews BitLicense Guidelines to Favor Crypto Agencies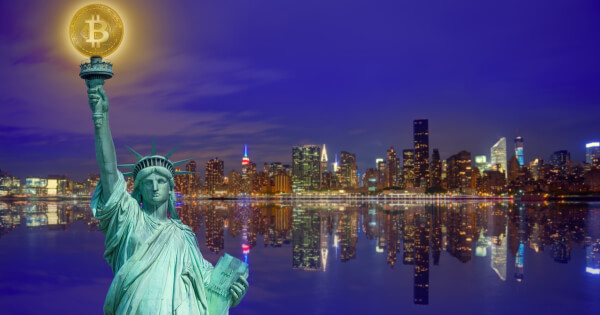 The New York Department of Financial Services (NYDFS) has reviewed its 5-year old BitLicense guidelines, which will allow blockchain-based firms to apply and receive conditional BitLicenses. The new guidelines defined in an announcement by Linda. A Lacewell, the Superintendent of the Department of Financial Services also seeks to streamline the coin's listing procedure. The DFS is also considering having more direct involvement with cryptocurrencies in a new partnership with the State University of New York (SUNY) to develop a new virtual currency program. With these new guidelines, expectations are high to see the eventual boom in blockchain activities in the state.
Provisions of the New Guideline
Since its introduction in 2015, just about 25 firms have been found worthy to be issued a BitLicense and the license gives approved agencies the authority to carry out predefined virtual currency business activity. The old provisions of the BitLicense gave little room for blockchain startups as the conditions to be met are quite stringent.
The new guidelines will empower unlicensed firms to carry out their virtual currency business activity under a company that holds the license. The allowance is predicated upon the belief that a company that seeks a conditional license will eventually apply for its own license. To be issued a conditional license, crypto companies must indicate their intention to work with the holder of a BitLicense and draft an agreement accordingly. The crypto companies will then submit the documents to the NYDFS, who'll later review them. If the application is approved, a Conditional BitLicense will be issued alongside a list of stipulations that the company must abide by.
The guideline will also enable cryptocurrency companies, like exchanges to "self-certify" the listing of new coins. The guidelines are still under review and open to the public for scrutiny and suggestions up until August 10th. The guideline though favorable to companies aiming at crypto activities in the state will still attract strict sanctions if there is any breach of the agreement.
Implications for New York City
Already a hub for technological advancement, the new guidelines when fully operational will reposition New York City for a tremendous blockchain surge. This will further the push by blockchain technology to proliferate industries and technology-based firms in the city and beyond.
Image source: Shutterstock

Read More