Nested Raises a $7.5M Seed Funding, Expanding DeFi Social Trading Products & Network
On Wednesday, nested, a French DeFi social trading platform, announced that it raised $7.5 million in a Series A funding round led by renowned macro and digital asset investor Alan Howard.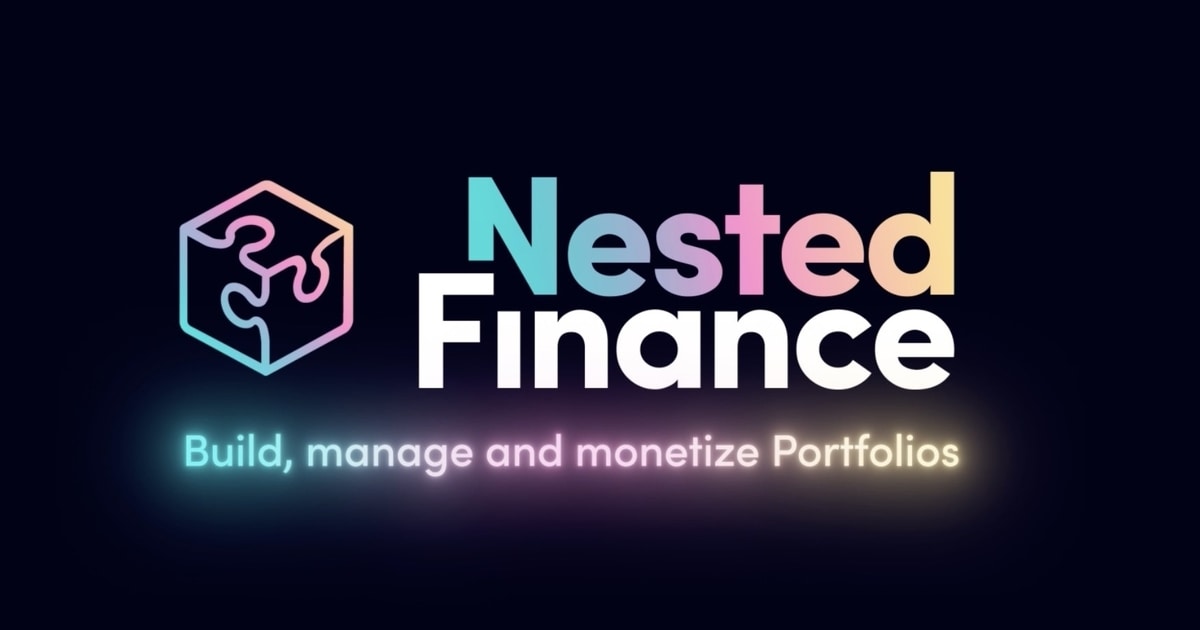 Nested said it plans to use the funding to expand its offering of social-focused trading tools. The French-based DeFi platform also stated that it intends to use the extra funding to hire staff and introduce features like portfolio leaderboards, staking, and social media-like aspects such as integrated messaging and user profiles.
Other investment firms, including Republic Capital, Kenetic Capital, and CMT Digital, among others, also participated in the funding round. Angel investors such as Joseph Eagan, former president of Polychain Capital, Lily Liu, co-founder of Earn, Julien Bouteloup, founder of StakeDAO, REKT, Blackpool, and early contributor of Curve, amongst others, also participated in the fundraising.
Rudy Kadoch, Founder of Nested Finance, said, "The vision of Nested is to hybridize traditional finance, decentralized finance, NFTs, and cryptocurrencies to forge a financial product that is both powerful and unique: the Nested portfolio. This is a tradeable, shareable, and replicable portfolio managed and monetized by advanced and novice crypto investors alike. By offering an easy-to-use, user-oriented trading experience and cultivating a community of investors that share knowledge, we aim to democratize access to decentralized finance and facilitate financial connectivity for all."
Enabling Faster DeFi Adoption
Social trading is getting its way into the crypto and DeFi world. It allows traders to compare and learn from one another's techniques. This social aspect is especially beneficial to novice traders who are just getting started in the industry. While many trends, like non-fungible tokens, are based on socialization, DeFi and cryptocurrency platforms lack social elements that match user requests. Furthermore, due to many technical trading capabilities, many exchanges have failed to detect how this negatively affects end-users.
Nested is a social trading platform that enables users to learn how to create and invest in "financial NFTs." The platform allows users to analyze the techniques of others and change them to meet their preferences, thus making social trading transparent.
The platform enables users to develop portfolios of tokens easily, track their performance, add, sell and swap tokens, and buy or sell an entire portfolio in just a click. Nested allows users to build portfolios of tokens that are themselves minted as non-fungible tokens (NFTs).
For those new to DeFi and crypto, Nested allows them to explore profiles portfolios and replicate favourite strategies that suit their preferences. For DeFi users, influencers, or community leaders, the platform will enable one to showcase portfolios results, share knowledge, and earn royalties each time another user replicates their portfolio.
Image source: Nested
Thetanuts Finance Grabs $18M Funding Round to Democratize DeFi Structured Products
Read More