MicroStrategy Sells Off Convertible Debt Worth $1.05 Billion To Purchase More Bitcoin
MicroStrategy Inc. has completed its offering of $1.05 billion in convertible senior notes, a raise that would allow the business intelligence software company to purchase another $1 billion in Bitcoins. This week, the firm announced the debt sell-off of $600 million worth of convertible senior notes to qualified institutional buyers.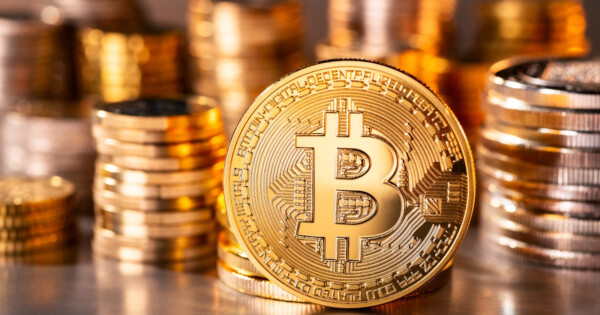 On Friday, February 19, MicroStrategy revealed that the publicly traded company has sold the convertible senior notes worth $1.05 billion in a private offering to qualified institutional buyers on "Rule 144A under the Securities Act."
The firm said: "MicroStrategy estimates that the net proceeds from the sale of the notes will be approximately $1.03 billion, after deducting the initial purchasers' discounts and commissions and estimated offering expenses payable by MicroStrategy." The company further mentioned:
"MicroStrategy intends to use the net proceeds from the sale of the notes to acquire additional Bitcoin."
As highlighted before, MicroStrategy emphasized that the notes would be convertible to cash or shares in the company's stock. The notes can also be convertible to a combination of cash or shares of MicroStrategy's "class A common stock, at MicroStrategy's election."
Sales like these can be an effective approach for a firm to raise money if it can handle the interest payment to investors.
The raise is part of MicroStrategy's dual business strategy of boosting its software sales and also purchasing as much Bitcoin as it can.
Bitcoin for Corporations
This is not the first time when MicroStrategy has made this move. In December last year, the company sold $400 million in convertible senior notes and then purchased $10 million worth of Bitcoin. Earlier this month, MicroStrategy chief executive and Bitcoin evangelist, Michael Saylor, mentioned that 2021 is the year of institutional investment in crypto assets. With fiat currencies deprecating, Saylor stated that the simple most value-creating thing that companies could do is to convert cash from analog money into a digital asset such as Bitcoin.
Saylor said that there were 1000 firms that went through such transformation in 2020 alone. The Bitcoin evangelist has been pushing companies to move into Bitcoin as a hedge against inflation and a prospect of earning higher returns than other investments. Currently, MicroStrategy holds more than 71,000 Bitcoins, an amount worth an estimate of $3.8 billion. This makes the firm, the largest purchaser of the digital asset.
Image source: Shutterstock
Read More