Miami Mayor Francis Suarez: Bitcoin Will Be "Biggest Story For Next Few Years"
Mayor of Miami Francis Suarez says Bitcoin will be the "biggest story for the next few years."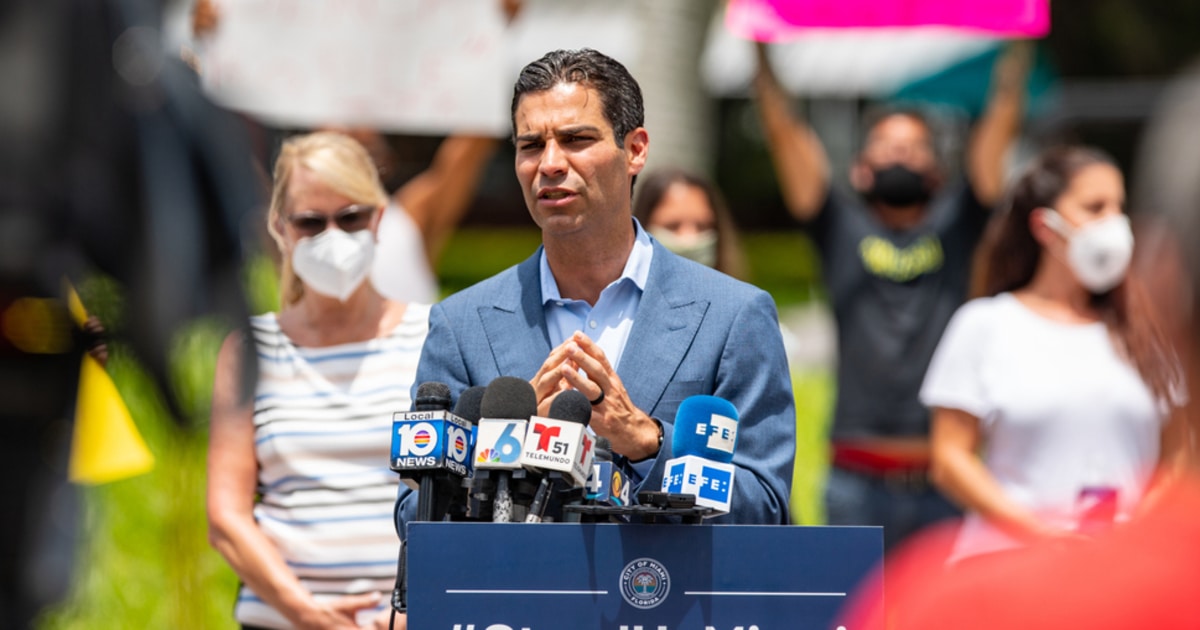 Francis Suarez, the mayor of Miami city in the US state of Florida, has shown unique leadership with his commitment to bring a different policy outlook and attitude on innovation to the city. He not only strives to bring tech entrepreneurs to Miami but also strives to combine the technology character of San Francisco and the financial elements of New York into the city's finance and tech oasis.
Bitcoin is one of the several areas his vision touches on as he believes that the leading cryptocurrency will be the main focus of the tech and financial world in the years to come.
Mayor Francis admits that he has always been interested in the idea of Bitcoin and is aware that the popularity of the biggest cryptocurrency is rising among the people of America. Through his leadership, he has revealed that Miami is taking three concrete steps to expand its Bitcoin-friendly nature. First, Miami is planning to give its city employees the opportunity to receive their salaries in Bitcoin. Secondly, the city is considering local fees and taxes to be paid in Bitcoin or other cryptocurrencies. Thirdly, Miami is planning to put some of the city's treasury into Bitcoin. This sets Miami to become the first city in the US and in the world to place some of the city's treasury into the leading cryptocurrency. Mayor Francis also considers expanding such a plan by structuring it in a public-private partnership whereby private investors would first get the rewards out to guarantee their returns while the city would benefit from the remaining.
The city's investments have strong potentials but also some risks. For instance, Miami does not hold any commodities and majorly stick to cash and cash equivalents. Therefore, the city considers loading its balance sheet up with Bitcoin as an inflation hedging strategy to hedge on their treasuries. Furthermore, the mayor keeps an eye out on the Bitcoin ecosystem and events. He has been speaking at Bitcoin events in the previous years and therefore looks forward to bring the Bitcoin 2021 conference to Miami.
Mayor Francis is also intending to finance his reelection campaign in Bitcoin. He is set to join a few politicians who have raised funds in Bitcoin. Lastly, the mayor is reaching out and learning from other states and jurisdictions. For example, he is making efforts to bring Wyoming-state laws on Bitcoin to Florida. He is known to have been reaching out to Bitcoin advocate, Caitlin Long of Wyoming, and also having talks with the Chief Financial Officer of Florida, Jimmy Patronis, to bring Wyoming-style Bitcoin regulations to Florida.
Cities Embracing Decentralization
In the last decade, the concept of smart cities has significantly evolved. One trend that people across the world have noticed is the rising appreciation for active citizens' contribution and engagement towards happier, more efficient, and smarter cities. Many cities across the globe are embracing decentralization and a blockchain approach is an evolving, superior choice that cities are adopting to improve quality of life, ensure resilience, and enable urban innovation.
Everyone who knows blockchain technology knows Bitcoin. Many people want to invest and store Bitcoin because of the economic value associated with the digital currency. Now even cities want to embrace cryptocurrency and related technology to help power future economic growth.
Image source: Shutterstock
Bitcoin Price Not Everything Says Bitfinex CTO, as BTC moves Sideways
Read More