Mastercard Launches Virtual Platform to Help Governments Test CBDCs
Payments giant Mastercard has unveiled a virtual platform that will enable central banks to assess and experiment with Central Bank Digital Currencies (CBDCs).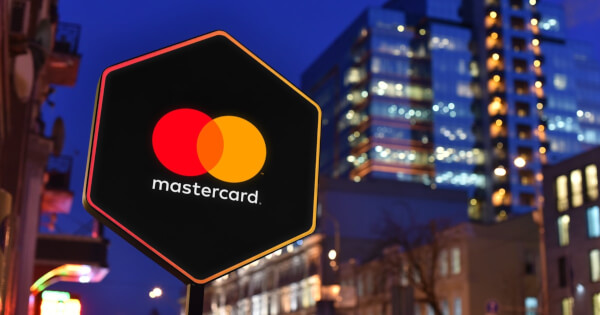 Per the announcement, the Mastercard virtual testing platform is an innovative virtual and custom testing platform that will allow central banks to evaluate use cases and test roll-out strategies for CBDCs by simulating a CBDC ecosystem. As the announcement detailed, the platform will enable the simulation of issuance, distribution, and exchange of CBDCs between banks, financial service providers, as well as consumers.
As a multinational firm whose business offering revolves around payments and remittances, Mastercard noted that it seeks to partner with the public sector, banks, and stakeholders in the payment ecosystem to collectively explore CBDCs.
Mastercard's Raj Dhamodharan, Executive Vice President, Digital Asset, and Blockchain Products and Partnerships noted:
"Central banks have accelerated their exploration of digital currencies with a variety of objectives, from fostering financial inclusion to modernizing the payments ecosystem. Mastercard is driving innovation with the public sector, banks, fintech, and advisory firms in the exploration of CBDCs, working with partners that are aligned to our core values and principles. This new platform supports central banks as they make decisions now and in the future about the path forward for local and regional economies."
Private Sector Role is Crucial in CBDC Development
The involvement of private businesses is crucial in the development and subsequent deployment of Central Bank Digital Currencies. As Blockchain.news reported back in April, private entities including MacDonald's, and Coffee giant Starbucks were among the first to try out China's DCEP system in the new district of Xiong'An.
Sheila Warren, Head of Blockchain, Digital Assets and Data Policy at the World Economic Forum made a case for public-private partnership in CBDC development. She said:
"Collaborations between the public and private sectors in the exploration of Central Bank Digital Currencies can help central banks better understand the range of technology possibilities and capabilities available with respect to CBDCs. Central banks can benefit from support in exploring the option set available to them with respect to CBDCs, as well as gaining insight into what opportunities may be forthcoming."
Image source: Shutterstock
Read More