Mark Cuban Discusses Dogecoin with Ellen DeGeneres as DOGE Adoption Surges
Mark Cuban has given Ellen Degeneres a brief rundown on Dogecoin and NFTs.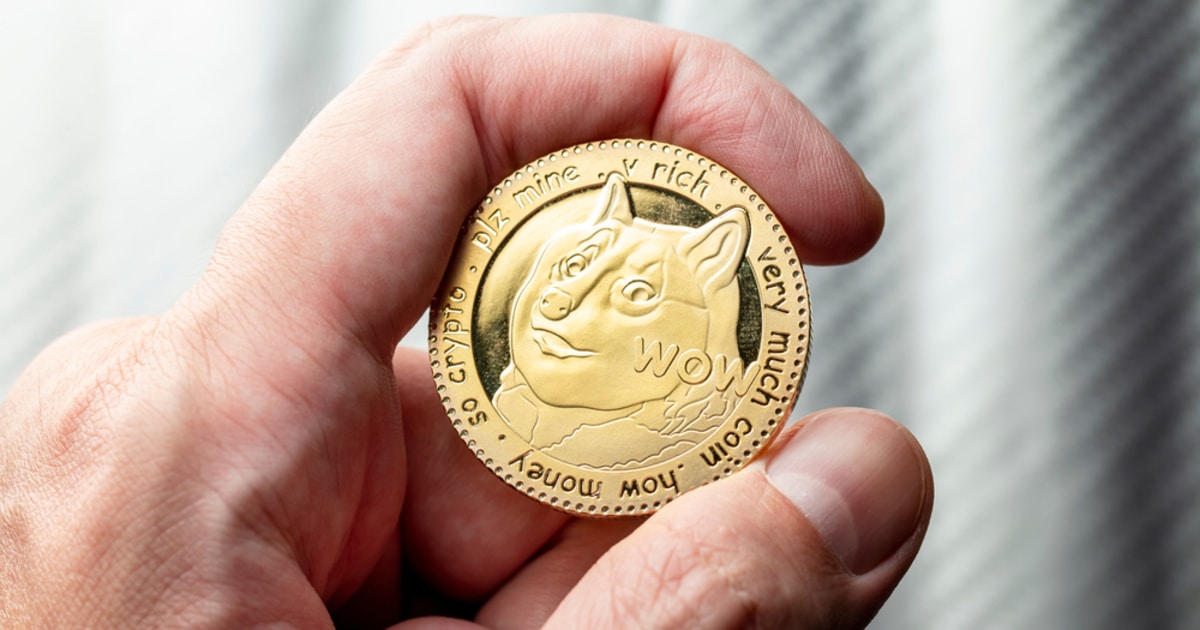 The latest cryptocurrency to have made headlines and astonished many in the crypto sector is Dogecoin (DOGE), which began as a joke cryptocurrency based on a Shiba Inu meme. This month, DOGE achieved new record-highs, climbing up in the crypto market to achieve a market capitalization of $33.88 billion ranked seventh largest cryptocurrency.
DOGE has long been backed by NBA Dallas Mavericks owner, Mark Cuban, who shared with American TV show host Ellen Degeneres that the digital asset has rapidly transitioned from a "joke" cryptocurrency to a virtual currency. He further encouraged Degeneres to sell merchandise and enable Dogecoin as a method of payment, just like the Mavs have done. Cuban said:
"The weird thing about it (Dogecoin) is that it went from being a cryptocurrency joke to now becoming something that's becoming a digital currency. At the Mavs, we sell a lot of merchandise for Dogecoin."
Dogecoin recently achieved new record-highs and its growth seems far from being over. In partnership with Bitpay, the Dallas Mavericks have enabled Doge payments for fan gifts and merchandise. According to a tweet from Cuban, Bitpay has revealed that with the way Doge has been growing in popularity, the blockchain payments company was on track to "do 6K Doge transactions in April."
Before DOGE, the Dallas Mavericks have been accepting Bitcoin payments for almost two years. Although the NBA franchise has been very forward-thinking with cryptocurrencies, it is not the first in the professional basketball league to accept cryptocurrencies – In 2014, the Sacramento Kings announced that it will accept Bitcoin payments for tickets and merchandise.
Dogecoin has certainly been ramping up in popularity, and it has entered mainstream adoption, partially thanks to Tesla founder Elon Musk's explicit support of the cryptocurrency. Tilman Fertitta, a super-luxury car dealership who has also partnered with Bitpay, has revealed that Dogecoin will now accepted for car payments at the dealership. The announcement follows a similar announcement made by Tesla, who has enabled Bitcoin payments for its electronic vehicles.
NFT craze
Along with Musk, Cuban has certainly been on the front end of Dogecoin acceptance. Not only he embraced the cryptocurrency and integrated digital asset payments into the NBA, but he has also embraced the NFT craze. In explaining NFTs on a virtual call with Ellen Degeneres, he said:
"The thing about NFTs is they're just digital collectibles. Don't think about the technology at all. It's just one more thing to collect, only it happens to be digital. If you think about everything on your phone that you value, particularly younger kids, their most valuable possessions are things on their phones. An NFT is just a digital collectible that you can buy, hold, sell like any other collectible."
Previously, Cuban had revealed in his opinion, there was a possibility that NFTs would replace physical collectibles at some point in time. Cuban is heavily invested in NFTs, having backed Mintable, an NFT platform, in addition to minting his own NFT figurine series. The "Mark Cuban mini-series" is auctioned on OpenSea, the largest peer-to-peer NFT marketplace operating off blockchain technology.
Image source: Shutterstock
Why is everyone going crazy over NFT?
Read More