MakerDAO Adds Layer-2 Network StarkNet to Address DAI Transaction Costs
MakerDAO, a major DeFi protocol and the creator of the DAI stablecoin cryptocurrency, announced on Wednesday that it has integrated StarkNet, an Ethereum Layer 2 network (a scaling solution), on its platform.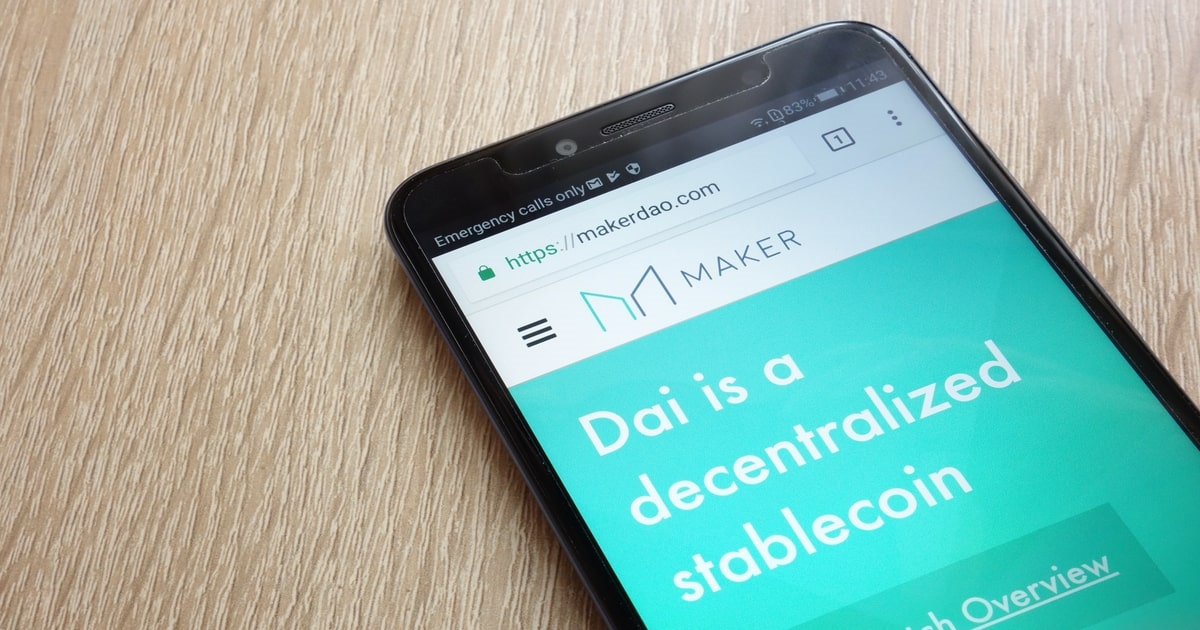 With the integration, MakerDAO said that StarkNet would enhance the multichain capabilities of its dollar-pegged stablecoin DAI and the related functions of Maker Vaults to reduce transaction costs and improve throughput speed on its platform. Maker Vaults is a core component of the Maker Protocol, which helps to facilitate the generation of Dai stablecoin against locked up collateral.
Ethereum's higher price gas fees have been a nightmare and have driven more activities and users to other blockchains. MakerDAO stated that the deployment of StarkNet, the zero-knowledge (ZK) side chain, will help address the cost and congestion of its native Ethereum environment by bridging to a cheaper and faster network on this platform.
The rollout, which is planned to start on April 28, is expected to take place in four phases. The deployment is expected to become fully operational in the third quarter of this year (between July to September) as highlighted in the protocol's roadmap.
Louis Baudoin, the core unit facilitator at StarkNet engineering, talked about the development and said, "as we see unsustainable gas fees drive more activity and users to a wider variety of blockchains, security challenges that come with bridging will continue to grow."
He further elaborated: "Projects must move on to Layer-2 to continue to serve users, and MakerDAO is partnering with StarkNet to do exactly that. With this strategy, we are positioned to cement the Maker's Protocol's position as the leading decentralised lending protocol in the industry and the status of DAI as the most decentralised, secure stablecoin."
Unlocking Global Financial Access to All
Founded in 2014 by Danish entrepreneur Rune Christensen, MakerDAO was formed to govern and maintain Dai stablecoin cryptocurrency.
Headquartered in Santa Cruz, California, the decentralised autonomous organization (DAO) is made of the owners of its governance token, MKR, who may vote on changes to certain parameters in its smart contracts to ensure stability Dai whose value is pegged to USD.
Anyone can use MakerDAO platform to open a Vault, lock in collateral such as ETH (Ether), Basic Attention Token (BAT), Wrapped Bitcoin, and USD Coin, and generate Dai as debt against that collateral. The decentralised finance platform enables borrowers to use volatile crypto coins as collateral for loans of stablecoins (called Dai) pegged to the U.S dollar.
Image source: Shutterstock
Dai Stablecoin Reaches 100 Million in Debt Ceiling – An All-Time-High
Read More