London Lawmaker Urges Government to Ban Crypto Ads on Public Transport System
A London Assembly member from the Green Party, Sian Berry, is pushing for a broad crackdown on advertisements featuring digital currencies on the London Transport System.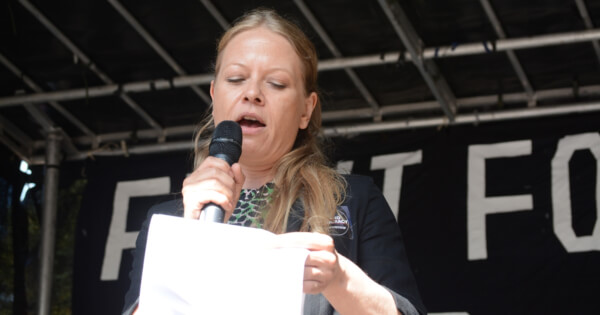 While the lawmaker said she is not targeting any specific advert, she said it is unethical for the city's rail and buses to feature unregulated digital tokens.
As contained in one of her tweets over the weekend, Berry said she would recommend removing these ads to London's Mayor Sadiq Khan. The legislator said in one of the tweets:
"Like gambling ads, which we have finally got the Mayor to remove, there is no way our public services should be used to advertise these unregulated, risky schemes to Londoners. I asked for a ban in July and I am still pushing,"
In late October, Blockchain.News reported on the aggressive ad campaign launched by Floki Inu, a meme coin named after Elon Musk's pet dog. The coin aims to rival its predecessors, including Dogecoin (DOGE) and Shiba Inu (SHIB). While Floki Inu flooded the London Transport system, it acknowledged in its ad that the token was unregulated in the United Kingdom.
Berry believes this caution is not enough, drawing attention to the anonymous identity of the people behind the project.
"The website promoting Floki Inu coins gives no names of anyone involved," she said in the tweet.
She also noted that Transport for London (TfL), the public transport regulator, has not made any attempt to do a background check on the digital token to be sure it's neither a scam nor a pump and dump scheme.
While the TfL said all of the adverts it has accepted on its network have always complied with its policy as well as the Advertising Standards Authority (ASA) ruling, the calls from Sian may stir a new reality that will stump the ad campaign of other intending digital currency projects in the city and country as a whole.
Image source: Shutterstock
Floki Inu Adverts Takes Over London's Transport System
Read More