Lawsuits against Ripple Grow as XRP Investor in Florida Sues Firm
The SEC lawsuit is not the only complaint that Ripple Labs is currently facing over XRP.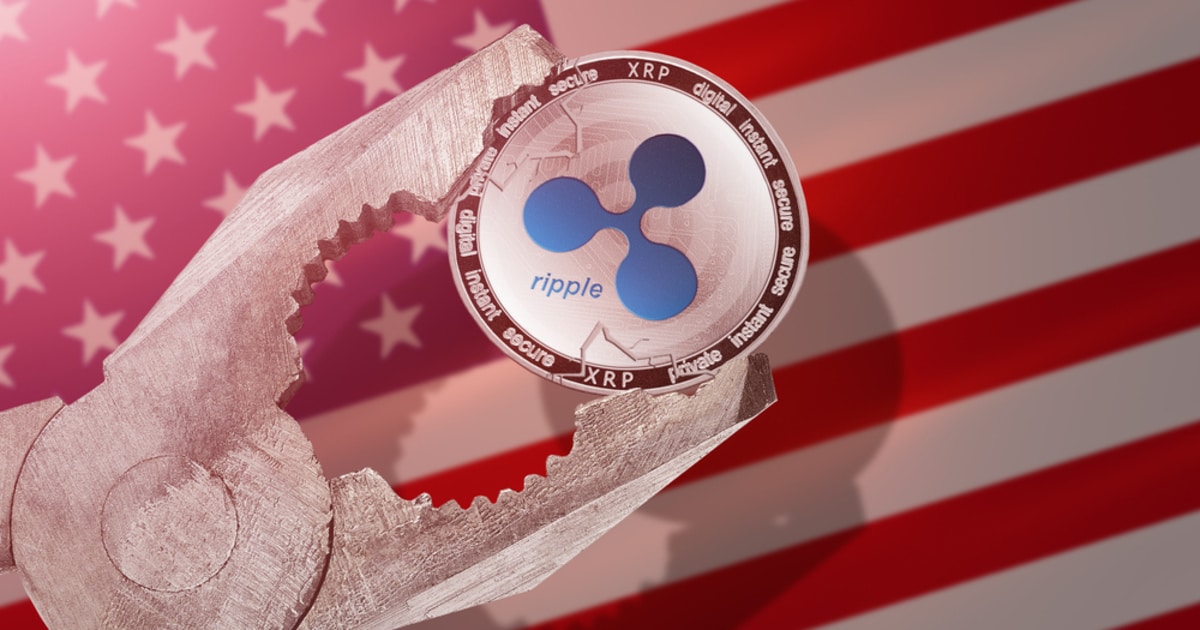 An XRP investor based in Florida has also filed a class-action complaint against Ripple Labs, naming CEO Brad Garlinghouse in the process. Per the lawsuit filed with the district court of Florida, Tyler Toomey accuses Ripple of being in violation of securities laws in Florida, selling "millions of dollar (or more) of XRP tokens."
The lawsuit echoes the complaint filed by the SEC in late December and alleges that Ripple Labs generated profit from XRP by selling the digital asset to retail investors. Toomey accuses Ripple of knowing that XRP was a security and therefore deliberately misleading investors. In the lawsuit, he also names Brad Garlinghouse, saying that the CEO sold around $150 million worth of XRP and solicited potential investors through interviews he granted, through which he touted XRP heavily, saying that the token's market cap will eventually reach trillions of dollars.
The lawsuit filed by Florida-native Toomey comes at a time when the plaintiff had lost half of his XRP investments, that he bought on November 24, 2020, when the crypto was doing well and was up 186% on a one-year basis.
Toomey then sold the tokens on December 7 and December 28, 2020. His final dump of XRP comes after the Securities and Exchange Commission (SEC) filed a lawsuit against XRP, which means that at that point, the token had already drastically plummeted in value.
Ripple swarmed by legal troubles over XRP
This is not the first time Ripple has faced a class-action lawsuit. Toomey's lawsuit adds onto the class-action lawsuit filed against the fintech firm in 2018, where Bradley Sostack accused Ripple Labs and its chief executives of lying about XRP and "overstating the cryptocurrency's actual utility." Additionally, Sostack also accused Ripple Labs of touting XRP in an unlawful way, as per the plaintiff, it should be considered a security.
Tetragon, one of Ripple's investors who previously led the firm's venture funding round, has also turned against it. Tetragon filed a temporary restraining order against Ripple, which was granted. Tetragon's wish is that Ripple reclaim its equity, under the pretext that due to an agreement clause between the two firms, Tetragon had the right to that request if XRP was considered a security. Ripple had fired back, saying that a decision has not yet been made by the court on that aspect.
This brings us to the biggest and the baddest of them all – the lawsuit from the Securities and Exchange Commission. The agency considers XRP a security and therefore has filed a complaint alleging that Ripple Labs was in violation of federal securities laws, having failed to register the token under those regulations.
Ripple has fired back, arguing that the SEC lacked a clear regulatory framework for crypto. Additionally, the firm argued that the US was the only G20 member in classifying XRP as a security, rather than a cryptocurrency and a bridge asset.
Currently, the lawsuit awaits trial, but it has served to drag XRP down in price, wiping out an estimated $14.5 billion of its market cap.
Image source: Shutterstock
Regulating Cryptocurrencies like XRP with Securities Laws Not Always the Best Approach – Former SEC Executive
Read More