Kraken CEO: Drive behind Bitcoin and Tech Stock Adoption in 2020 Linked to Risk of Holding USD
Much like other leaders in the crypto industry, Kraken CEO and co-founder Jesse Powell believes that Bitcoin is a major game-changer and will continue to be one.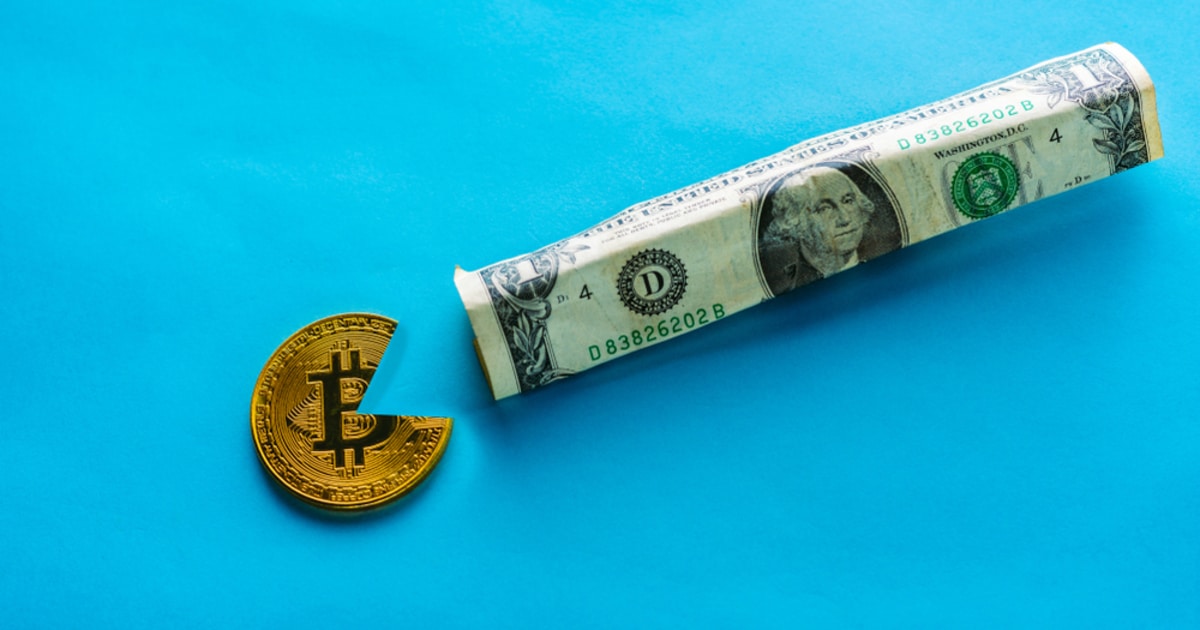 Bitcoin as digital gold
Bitcoin's narrative has changed over the years. With the increased institutional adoption that has backed Bitcoin this year, BTC has slowly made its way into mainstream investments. One of the most revolutionary moves of 2020 may be corporations like MicroStrategy, Square, and Grayscale that have chosen to invest in Bitcoin, as traditionally, it has been associated with high risk due to its volatility.
Perspectives on Bitcoin have greatly shifted in 2020. In an interview with Bloomberg, Kraken CEO Jesse Powell explained why. He said that with the rise in inflation and the depreciation of the US dollar this year, triggered by stimulus printing, many investors have flocked to other stores of value to secure their assets. This has been what has ignited Bitcoin and tech stocks' bullish momentum on the market. Powell explained:
"Holding the dollar seems like a risky process compared to something like Bitcoin, which is finite, predictable, and an even better store of value than gold."
Powell associated this with the fact that investors no longer trusted national currencies and the dollar as a store of value, rather than the fact that the stock market and Bitcoin were correlated – on the contrary. Powell attributed the growth of Bitcoin and tech stocks this year to investors seeing them as better stores of value than the dollar.
Why tech stocks and Bitcoin have gone up this year
Both Bitcoin and tech have been widely popular among investors in 2020 for wealth protection, as the Federal Reserve's plans to mass print money for stimulus relief has resulted in the dollar shooting down in value. Powell said:
"Historically Bitcoin has been uncorrelated to the rest of the stock market. I think what we are seeing now is just that both financial assets are on fire and reacting to the money printing that is happening."
The Federal Reserve's decision to continue mass printing money to alleviate the economic wreck caused by COVID-19 has benefitted the cryptocurrency industry as a whole. Currently, a consensus seems to have been established in the White House that the budget for the stimulus relief package will be $900 billion, with $600 direct payments to each eligible citizen. As long as the United States continues to roll out stimulus packages for coronavirus relief, investors will continue to gravitate towards Bitcoin and stocks as a safeguard against inflation.
Powell also disclosed that although Bitcoin has received incredible support this year and will continue to do so, the safe-haven asset will likely continue to undergo volatility until there is an even bigger increase of institutional adoption in the years to come. Only then will Bitcoin's volatility go down. For now, the world is just warming up to cryptocurrencies and beginning to see the potential behind its technology.
Image source: Shutterstock
How Bitcoin's Narrative Has Significantly Changed in 2020, According to CoinShares Chairman
Read More