Is Tezos' NFT Reawakening Enough to Sustain its Current Price Uptrend?
Tezos (XTZ) went on a rampage this weekend, riding on the back of rejuvenated protocol functionalities powering a boom in decentralized finance (DeFi) and Non-Fungible Token (NFT) functionalities.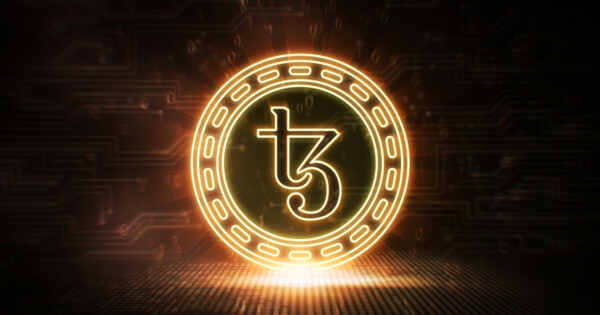 While Tezos is notably amongst the very first scalable Proof-of-Stake (PoS) network protocols, it has sat on the sidelines in DeFi and NFT innovations in the past years.
Declaring the Stalemate Over
Growth on the Tezos blockchain has been steady over the years. However, the presence of big-name projects such as Uniswap is to the Ethereum network, and PancakeSwap is to the Binance Smart Chain (BSC) has been non-existent. Many emerging protocols, including Solana, and Terra have ecosystem extension beyond a niche market, which appears to be Tezos's main positioning over the past year.
The stalemate that has prevented the protocol from earning its rightful place amongst similar protocols with almost the same technology is gradually coming to an end. Innovative protocols such as AmplifyX, an NFT music marketplace, are beginning to get onto the Tezos blockchain.
Tagging alongside the growing embrace of Non-Fungible Tokens is a veritable way to showcase the ability of any blockchain network to tag along with the industry's evolutions, including Tezos. AmplifyX allows users to gain access to unreleased songs, audiovisual works, and exclusive experiences. Other protocols such as OneOf and the continuous utilization by NY Mets amongst others to power growing NFT surge will also help lift Tezos into the elite decentralized protocol zone.
NFT Growth Impact on Price Trend
XTZ, the native digital asset of the Tezos blockchain, has printed a new All-Time High (ATH) of $8.92, attained over the weekend. In the trailing 7-day period, XTZ has surged by more than 25.77% at the time of writing, defying the broad slump other altcoins experienced amid China's renewed crypto industry crackdown.
At present, the ongoing ecosystem revamps, powering a massive uptick in the price of Tezos, placing the coin in a price discovery zone. This implies that XTZ could print a new high up north of its current price range; however, successive corrections might be experienced along the way.
Image source: Shutterstock
Tezos Integrates Harbinger Price Oracle As Network Prepares For DeFi
---

Read More