Indian Finance Minister Sees "Clear Advantages" in CBDC
India's Finance Minister, Nirmala Sitharaman, has hailed the Central Bank Digital Currency (CBDC) being developed by the Reserve Bank of India (RBI).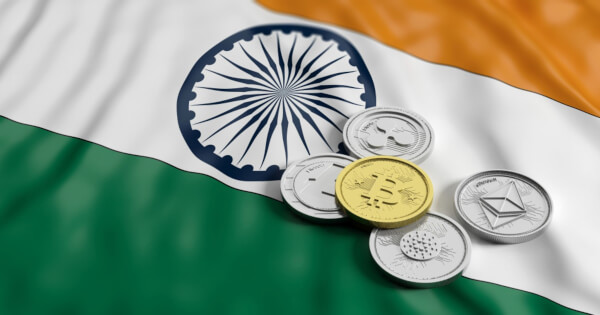 Speaking at the India Global Forum's annual summit, the minister said the decision to develop the Digital Rupee project was based on consultation between the RBI and the government, noting both parties see a clear advantage in the initiative.
"It was a conscious call taken in consultation with the central bank- the Reserve Bank of India. We would like them to design it the way they would like to do it, but this year we expect the currency to come out from the central bank itself," Sitharaman said in response to a question on Digital Rupee. "We see clear advantages in a central bank driven digital currency, because in this day and age, bulk payments happening between- countries, large transactions between institutions and large transactions between central banks themselves of each country- are all better enabled with digital currency."
With 2022 being the targeted timeline according to the minister, the development of the CBDC will now trail-related projects from other advanced economies around the world, including China, Singapore, and Japan, amongst others.
India has taken a long route in relation to its handling of digital currencies and the eventual decision to float its own digital currency. Whether or not the authorities admit, the growth of digital currencies represents a major factor backing the decision to launch its own CBDC. However, Indian lawmakers have long contemplated whether to ban crypto assets like Bitcoin or to accommodate them to co-exist with any potential Digital Rupee that will be floated.
When asked about the impending regulation for the cryptocurrency ecosystem, Minister Nirmala said the decisions to ban these coins or not would be hinged on whether the government has a legal basis to do so or not.
In her words:
"The consultations are on anybody interested in this domain are welcome to participate, after the consultation process gets duly completed, the Ministry would probably sit and mull over it, which is required because we need the executive to be sure that we are not crossing any legal requirements, post which we will be coming out with what's our position on it."
Image source: Shutterstock
India Plans to Ban Private Cryptos like Bitcoin in Favor of National Cryptocurrency
Read More