India Proposes Effective Ban for All Private Crypto Assets, Except a Few In Forthcoming Bill
India is finalizing drafting the content of a bill to regulate crypto assets, which will be presented to parliament in the session beginning November 29.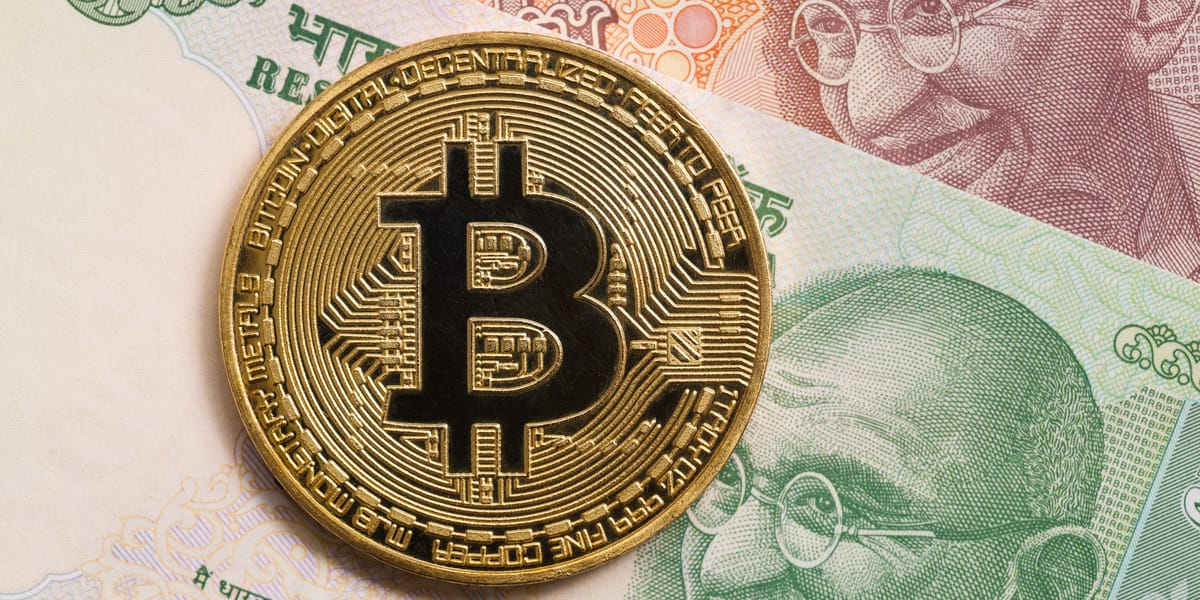 India's government is planning to ban most private crypto coins when introducing the new bill to regulate digital currencies in the winter session of parliament, the government stated late on Tuesday, November 23.
The government will allow only certain crypto assets to promote blockchain technology and its application according to a legislative agenda of the winter session that is scheduled to begin later this month.
"The bill also seeks to prohibit all private cryptocurrencies in India, however, it allows for certain exceptions to promote the underlying technology of cryptocurrency and its uses," the text of the bill states.
Through the Cryptocurrency and Regulation of Official Digital Currency Bill 2021, the government is also planning to develop a framework for the official digital currency used by India's Central Bank.
The Reserve Bank of India has raised concerns about private cryptocurrencies and is set to launch its own digital currency by December.
Earlier this year, India's government considered criminalizing the transference, trading, issuance, possession, and mining of cryptocurrencies, but a bill was not ready.
Since then, the government has slightly changed its stance and is currently seeking to discourage trading crypto assets by imposing hefty capital gains and other taxes.
According to Reuters media outlets, an anonymous senior government official has revealed that India's government plans to ban private crypto coins while paving the way for a new Central bank Digital Currency (CBDC).
Prime Minister Narendra Modi's government proposes to help the Central Bank develop an official digital curr according to the bill's description bill, posted on parliament's website yesterday on Tuesday.
Progressive Decision on Crypto
As reported by Blockchain.News, Prime Minister Narendra Modi chaired a meeting recently to discuss the future of cryptocurrencies amid concerns that the unregulated crypto market could become an avenue for terror financing and money laundering.
Modi delivered a keynote address at the Sydney Dialogue on Thursday November 18, sharing his concerns about the use of crypto assets across the globe. The prime minister urged all democratic nations to join hands to ensure that cryptocurrencies do not end up in the wrong hands, which can spoil youths.
In his first public comments on cryptocurrencies, Modi warned that Bitcoin presents a risk to younger generations as his government prepares to introduce legislation to regulate virtual currencies.
Modi's caution comes a few days after he held discussions on moving forward on cryptocurrencies in the country, with concerns raised in unregulated crypto markets.
Last week, the Parliamentary Standing Committee on Finance held a meeting with experts to discuss crypto opportunities and challenges and concluded that cryptocurrency cannot be stopped but must be regulated.
Meanwhile, India is racing to introduce its own national digital currency, popularly known as CBDC.
The Reserve Bank of India may launch its first digital currency trial programs by December. The Central Bank is currently studying various aspects of a CBDC, including its security, impact on India's financial sector, and how it would affect monetary policy and currency circulation.
Image source: Shutterstock
Indian Exchanges are all Out on Crypto With Ads Ahead of Coming Festive Season
Read More