Huobi COO Reportedly Under Investigation, with $400M Sent to Crypto Exchange
Updated 3 November 2020 9:40 am UTC
According to Chinese Media, crypto exchange Huobi Chief Operating Officer (COO) Robin Zhu was under investigation by the Chinese police.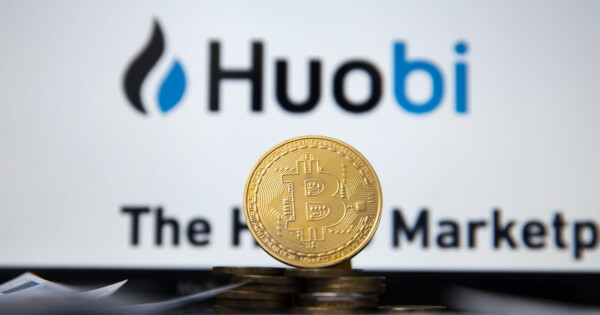 Cryptocurrency may be connected to illegal activities like money laundering and scams, thus threatening financial security and stability. According to SCMP, cryptocurrency has been leveraged to launder around 1 trillion yuan from China to casinos and gambling every year. The arrest of Huobi COO is another instance of China cracking down on cryptocurrency-related activities, notably crypto exchanges which function as a hub to trade and swap fiat money and cryptos.
On 15 Oct, OKEX temporarily suspended the withdrawal of digital assets and cryptocurrencies. Then OKEx founder Mingxing (Star) Xu was confirmed to be arrested by police. Further updates on the OKEx founder have yet to be unveiled, as investigations about the suspicious withdrawals are still currently happening.
Many customers have complained that their bank cards have been frozen when attempting to purchase cryptos and withdraw money from Huobi.
In fact, during the news or rumor that Huobi COO was arrested, there were a series of large sums of USDT were transferred to and from Huobi.
According to Whale Alert, a total of 120,429,156 USDT was transferred from Huobi. Among them, 99,999,656 USDT was transferred to Bitfinex and 20,429,500 USDT was transferred to FTX crypto derivatives exchange.
There were in total 434,429,165 USDT transferred to Huobi. Among them, 334,429,510 USDT are from unknown wallets and 99,999,655 USDT was transferred back from Bitfinex (one USDT difference). The complete list is as seen below:
434,429,165 USDT was transferred to Huobi, most from Bitfinex.

10,000,000 USDT transferred from unknown wallet to Huobi

10,000,000 USDT transferred from Huobi to Bitfinex

10,000,000 USDT transferred from Huobi to Bitfinex

10,000,000 USDT transferred from Huobi to Bitfinex

10,000,000 USDT transferred from Huobi to Bitfinex

10,000,000 USDT transferred from Huobi to Bitfinex

10,000,000 USDT transferred from Huobi to Bitfinex

10,000,000 USDT transferred from Huobi to Bitfinex

10,000,000 USDT transferred from Huobi to Bitfinex

10,000,000 USDT transferred from Huobi to Bitfinex

9,999,656 USDT transferred from Huobi to Bitfinex

10,000,500 USDC transferred from unknown wallet to Huobi

10,000,500 USDC transferred from Huobi to FTX

10,429,000 USDC transferred from unknown wallet to Huobi

10,429,000 USDC transferred from Huobi to FTX

99,999,655 USDT transferred from Bitfinex to Huobi

100,000,000 USDT transferred from unknown wallet to Huobi

204,000,010 USDT transferred from unknown wallet to Huobi
Image source: Shutterstock
Read More