How Will Litecoin Perform in 2021?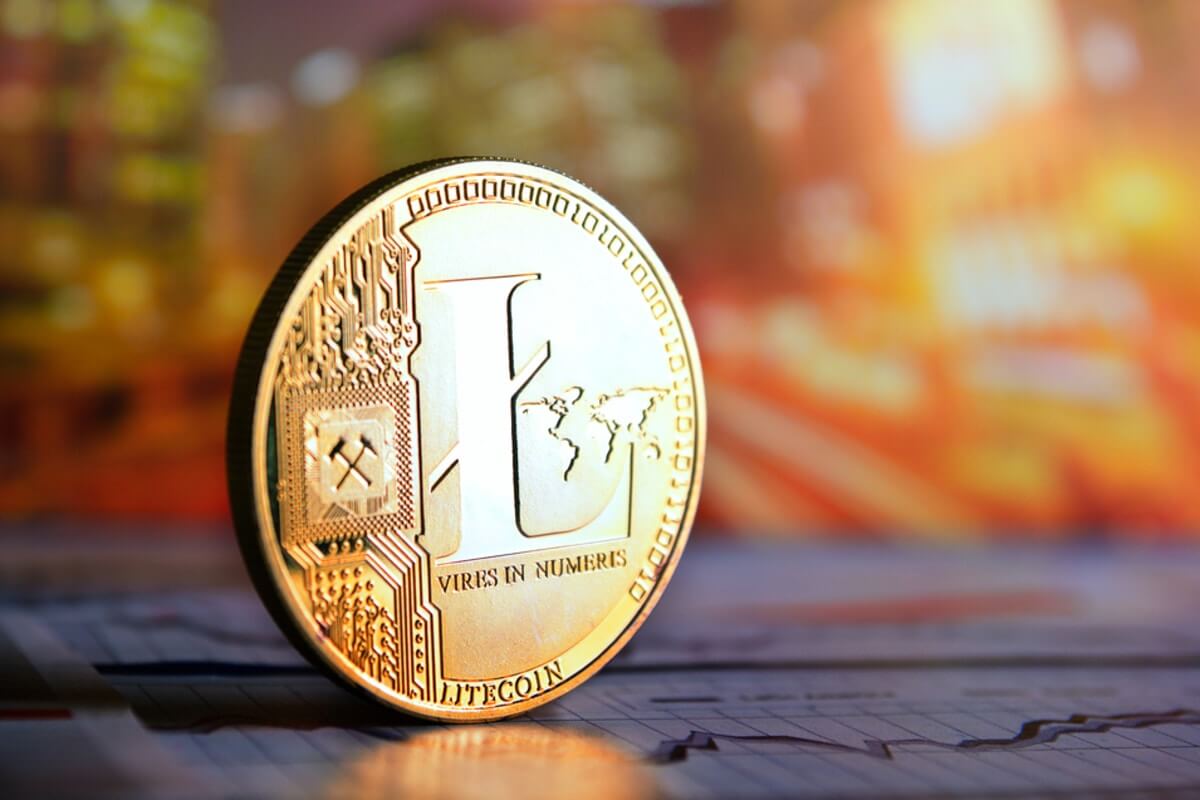 Will Litecoin Double Again by the End of 2021?
Litecoin was developed and released in 2011 by Charlie Lee and has been one of the top ten cryptocurrencies in terms of market cap for the major part of the last decade. However, Litecoin's market cap has recently witnessed a downturn and it currently ranks at number 16, at the time of writing.
Litecoin, which serves as an alternative to Bitcoin, has certain significant differences that make it a more attractive choice. It has a faster block generation time which means that transactions through Litecoin can happen much faster when compared to Bitcoin. Further, Litecoin has a different hashing mechanism. Hence, mining Litecoin is a far simpler process when compared to the complicated and advanced Bitcoin mining process.
Over the course of Litecoin's price history, it has largely followed the trend marked by the price movement of the cryptocurrency market as a whole. Until 2017, the price of Litecoin was largely dormant similar to other cryptocurrencies. However, it took off in 2017 thanks to the unprecedented bullishness of the cryptocurrency market, witnessing a rally of around 4000% in seven months that year.
In 2020, Litecoin more than tripled its market cap and touched a record-high of $388 in May but has seen a significant drop since then.
Now, the question is whether Litecoin will return to these highs before the end of the year, or not. To draw our conclusions, we've relied on expert reports, fundamental analysis, as well as technicals. Investors should also note that predicting the price of Litecoin is much more difficult compared to other investment classes such as equities and bonds.
Finder's Panel Report
Finder conducted a survey of 42 fintech specialists about the future prospects of Litecoin. This survey found that most experts believe that Litecoin will touch a price point of $266 by the end of the year. This would mark gains of around 50% from current levels ($177).
These findings were similar to other panels' opinions on cryptocurrencies such as DogeCoin and Ethereum. DOGE is expected to hit $1.21 by 2025 while ETH is expected to touch $4,500 by December 2021.
However, even though Litecoin is expected to witness price gains over the course of the year, the panellists believe that the digital asset is going to continue losing relevance to other cryptocurrencies. Most of them believe that Litecoin is never going to be back in the top 10 cryptocurrencies in terms of market capitalization.
Several of these panellists believe that Litecoin has been irreparably hurt by Charlie Lee's sale of his stake. A vote of no-confidence by the cryptocurrency's own founder may have hurt the chances of Litecoin of being a serious contender in the cryptocurrency game.
Solid Fundamentals
Litecoin's future looks positive when measured in terms of its fundamentals. Litecoin, as has been mentioned earlier, enjoys significant advantages over Bitcoin in terms of the blockchain technology backing it. Litecoin also charges lower fees when compared to Bitcoin making the former a good alternative to the flagship cryptocurrency in the future.
Further, Litecoin is witnessing increasing market acceptance and was recently added to Bitpay's payments service. This means that users of Bitpay can now transact using Litecoin through the platform. With an increase in the number of partners and widespread adoption, the value of Litecoin should gain pace as we inch closer towards the end of 2021.
Rather than just being used for speculative purposes, Litecoin has the potential to become a real digital currency accepted by merchants around the world. If this happens, then the future value of Litecoin could easily grow exponentially from current levels.
Lastly, Litecoin has been noted to be less volatile when compared to other cryptocurrencies. This makes it an attractive investment choice for investors who are more risk-averse.
Tricky Technicals
Technical factors too need to be considered when judging Litecoin's future near-term price movements. Analysis has found that Litecoin faces a major resistance level around the $200 mark. Moreover, the resistance is further exacerbated since $200 is also a major psychological block.
In case Litecoin manages to cross the $200 mark, it may see a period of high growth by the end of the year.
Further, social metrics do not seem to look too positive for Litecoin. Social volumes and weighted sentiment are lagging significantly behind May levels. Litecoin's active addresses (24-hours) have also witnessed a strong drop.
Overall, this shows that in terms of technicals, the outlook does not seem positive enough for Litecoin to double by the end of the year.
Wrap Up
Litecoin's price has picked up again over the past month. If the broader cryptocurrency market remains bullish, Litecoin could see some significant gains by the end of the year. However, it is highly unlikely that Litecoin's price will double in this time frame. Investors looking towards Litecoin may find that it serves as a better long-term investment rather than for short-term trading purposes.
Image source: Pixabay
Read More