GameStop Announces Partnership with FTX US
GameStop, the world's largest video game retailer headquartered in Texas, USA, announced that it has entered into a partnership with FTX US ("FTX") to become FTX's preferred retail partner in the United States.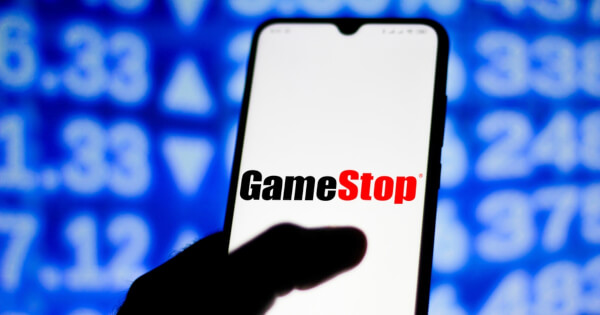 The partnership aims to promote "FTX's digital asset community and marketplace" and bring more GameStop customers into FTX's ecosystem.
In addition to partnering with FTX on new e-commerce and online marketing campaigns, GameStop will begin rolling out FTX gift cards at select stores.
Specific financial information was not disclosed to the public.
Shares of GameStop rose nearly 12% to $26.84 a share in after-hours trading following the news, even though GameStop reported an almost 4% drop in net sales for the quarter to $1.14 billion.
The company reported revenue of $1.14 billion in the second quarter as of July 30. Operating loss for the quarter was $108 million compared to -$58 million a year ago.
The latest earnings data showed that its second-quarter loss was 35 cents per share on an adjusted basis, below the average Wall Street analyst estimate of 38 cents per share.
Although GameStop reported lower net sales for the quarter, the partnership with FTX US attracted an influx of buyers, with GameStop's jumping 11.06% to $26.48 in after-hours trading.
On a recent GameStop earnings call, Furlong said the company has started working on updating the brand and driving growth. He revealed that the company had developed a redesigned app, its rewards program has attracted new users, and it has hired employees with backgrounds in e-commerce and blockchain gaming.
At the end of May, the video game retailer launched a digital asset wallet for sending, receiving and storing cryptocurrencies and NFTs,
In July, Video game retailer GameStop Corp announced Monday the launch of a public beta version of a non-fungible token (NFT) marketplace amid the crypto market's downturn.
Image source: Shutterstock
ETC Group to Launch New ETP Based on Upcoming Ethereum Hard Fork
Read More