FTX.US Wins the 10-yr Naming Right of UC-Berkeley's Facility by Sponsoring $17.5M in Crypto
The American cryptocurrency exchange giant FTX sponsors the University of California, Berkeley (UCB) with $17.5 million in cryptocurrency in exchange for getting the 10-year naming right of the California Memorial Stadium.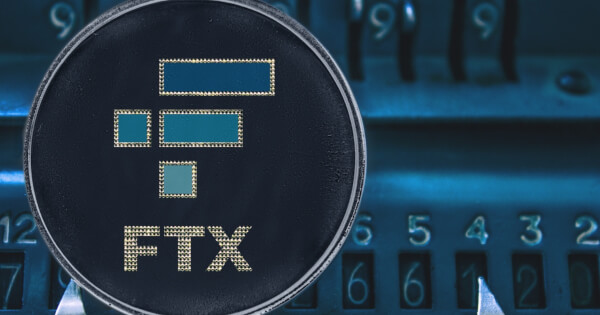 This is the first time in history to sponsor the field naming rights of a university in crypto. The California Memorial Stadium will be called FTX Field of California Memorial Stadium in the future.
According to the official announcement, the funding for this sponsorship will be received by Learfield, an inter-school sports media and technology service company, as the representative of the University of California Berkeley to get full payment from the FTX.US cryptocurrency.
The athletic department of UCB, Cal Athletics, and FTX stated that the funds obtained this time would support the development of student-athletes at Cameron College and establish a community participation program designed to help athletes understand public service and success.
Cal Director of Athletics Jim Knowlton said that:
"This agreement extends well beyond field naming rights, which is part of our strategic plan to diversify revenue streams in support of our student-athlete experience and includes commitments for our Cameron Institute, Cal Veterans, and students in need here in Berkeley. We are looking forward to building our relationship now and in the years ahead."
As the COO of FTX.US, Sina Nader also completed his undergraduate legal studies at UCB and was a Golden Bears football team member.
Nader said an additional $200,000 would be added to the cooperation, according to the agreement. The sponsorship specializes in helping the homeless people in Berkeley and supporting organisations by helping underrepresented student groups at the University of California, Berkeley. He revealed that:
"We're excited to partner with one of the world's great universities and expand crypto's presence into the collegiate athletics landscape. This historic partnership will also allow us to collaborate on charitable initiatives that align with our organization's core values."
In addition, the FTX derivative exchange has been committed to the involvement of cryptocurrency in sports competitions. In March of this year, the exchange won the naming rights of the NBA team's home stadium of the Miami Heat for a price of $135 million.
On July 21, Blockchain.News reported that FTX broke the cryptocurrency financing record with a $900 million financing and joined the ranks of cryptocurrency exchange unicorns with a Market Cap valued at $18 billion.
Image source: Shutterstock
Paypal's Crypto Services to Land in UK this week
Read More