Foundry Ranks as the 2nd Largest BTC Mining Pool Globally
Foundry, an American-based crypto mining pool has climbed up the rankings and is now the second-largest Bitcoin mining pool after AntPool.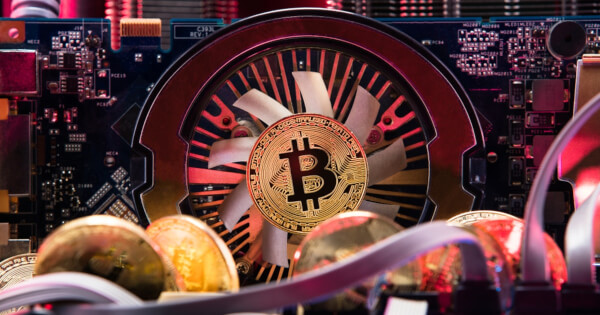 Foundry's rise to the top spot was seen after the Digital Currency Group-owned outfit staked up as much as 14.79% of the total market share.
The crackdown on digital currency-related activities in China has provided new growth opportunities for American cryptocurrency-focused startups. While the majority of China's exiled Bitcoin miners swarmed to the United States and other crypto safe-havens, American-affiliated industry stakeholders have been increasing their operational funding to capture the market that is slipping away from China.
The trend is paying off with Foundry who according to BTC.com contributes exactly 24385.20 PH/s hash rate at the time of writing. Foundry's position in the market was established in part with its competitive payout rate per block. At a $5,500 earning rate per block, Foundry comes off as the highest paying pool amongst the top 5 profiled by BTC.com.
"We redistribute the block reward to miners via a Full-Pay-Per-Share (FPPS) payout scheme, and our pool fees are actually 0%," said Kevin Zhang, Vice President of Foundry USA.
Foundry is particularly bound to gain extra advantages in terms of funding for its operations from its parent company, the Digital Currency Group. As reported by Blockchain.news last week, the blockchain investment giant secured a $600 million credit facility, succeeding a number of funding rounds this year. This amount, the firm confirmed, will be used to bankroll its subsidiaries, Foundry inclusive, with the sole aim of capturing more market share.
America now also ranks as the biggest hub for institutional investors, as more Wall Street Firms are keeping digital currencies on their balance sheet. While China's hostile nature towards decentralized digital currency is damning for homegrown crypto entities, it is creating a new opportunity for others, particularly US-based firms.
Image source: Shutterstock
North America To Get Its First Bitcoin Mining Pool to Rival China's Crypto Mining Dominance
Read More