Former Canadian Prime Minister Sees Bitcoin As A Potential Future Reserve Currency
In an interview with Cambridge House's Jay Martin Investment service at the Vancouver Resource investment conference on January 17, former Canadian prime minister Stephen Harper named Bitcoin as a viable alternative that may serve as a global reserve currency in the future, but not replacing the US dollar's international role. Harper served Canada's prime minister for nine years, from 2006 until 2015.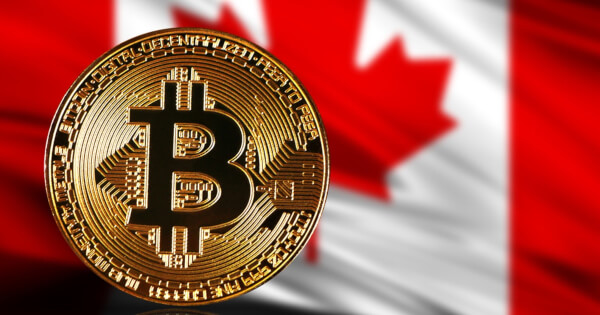 Harper admitted that the U.S dollar had been in a downtrend, and mentioned a few viable alternatives such as the Chinese yuan and the Euro as potential candidates that could replace the dollar. He, however, expressed his doubt of the two international alternatives because of the long-term uncertainty over the value of the Euro and the arbitrary measures of the Chinese government that would exercise to control the value of the yuan, thus rendering the two currencies as unsuitable options.
Harper said:
"Unless the U.S. becomes a catastrophe, it's hard to see what the alternative is to the U.S. dollar as the world's major reserve currency. Other than, you know, gold, bitcoin ... I think you'll see that the number of things that people use as reserves will expand, but the U.S. dollar will still be the bulk of it."
He further explained that every currency has three purposes such as a store of value, a unit of account, and a medium of exchange. He acknowledged that he is not an expert in terms of digital currencies like Bitcoin. Although he said that a cryptocurrency is a unit of account and medium of exchange, he cannot see it functioning as a store of value.
He lastly recognized CBDCs as inevitable but said that such digital currencies would be subject to monetary policy across the world. He expressed his concern about the impending arrival of CBDCs, stating that it would make central banks becoming general bankers instead of just financial monitors. He, therefore, said that such a change could affect the rollout of central bank digital currencies.
Central Banks Racing To Adopt Digital Currencies
Central banks like the European Central Bank and the U.S Federal Reserve have been in the race to launch their own digital currencies because of the risk of lagging behind the pace of crypto adoption as Bitcoin not only becomes too entrenched in electronic commerce but also becomes a viable alternative to fiat currencies.
Bitcoin has become a safe have asset as a growing number of institutional and retail investors consider it as a viable, solid investment vehicle, in a significant change that shows that cryptocurrency is becoming a more legitimate means of investment.
Image source: Shutterstock
No One is Losing Bitcoin Keys Anymore, says Galaxy Digital CEO Mike Novogratz
Read More