Former British Politician Godfrey Bloom Announces First Bitcoin Purchase
Godfrey Bloom, the former British politician, announced that he purchased his first Bitcoin this week.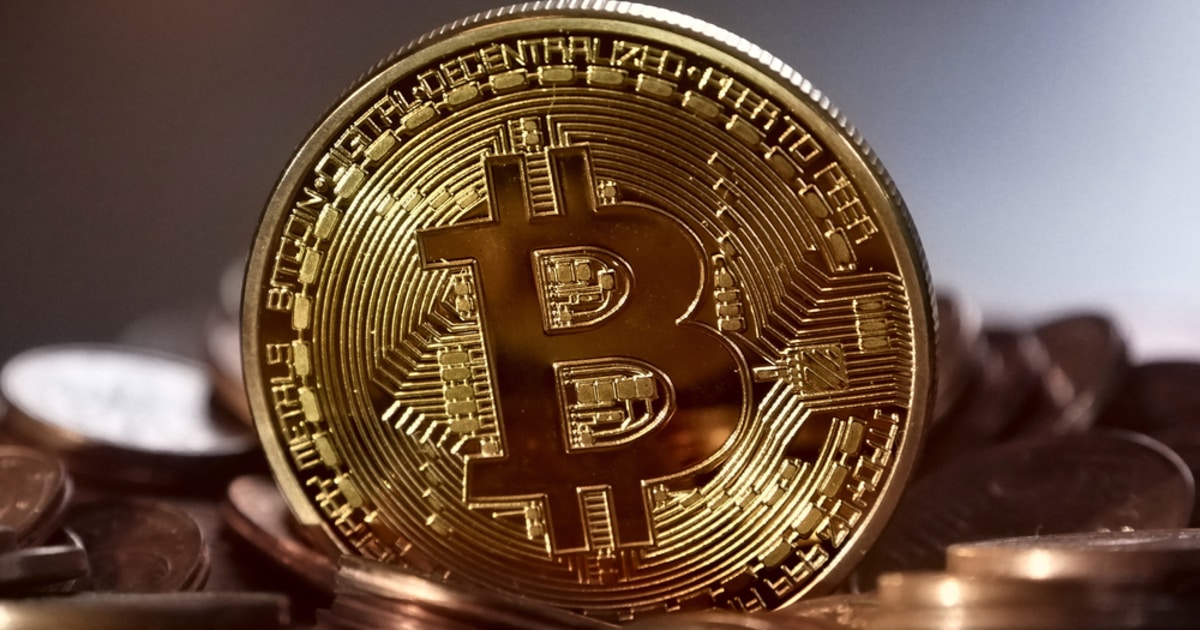 As Bitcoin continues to head towards the mainstream, Bloom has become one of the big-name investors to embrace the cryptocurrency.
Bloom is one of the most reputed men in finance and politics. He served as a member of the European Parliament for Yorkshire and the Humber. He began his career early as part of the military but later turned his expertise towards economics. Bloom, later on, became the director of TBO investment company before getting into politics.
Bloom on Europe's Banking System
The 70-year old former European Member of Parliament (MEP) turned into Bitcoin years after he had blasted the European parliament in 2013 for failing to control bank fraud. He had called the banking system a scam in a European parliament meeting during that year.
At that time, Bloom stated, "You do not understand banking. All the banks are broke. When banks go broke through their own incompetence...the taxpayer picks up the tab. It's theft from the taxpayer and until we start sending central bankers and politicians to prison for this outrage, it will continue."
In the same parliament meeting speech, Bloom raised concerns about central banks' habit of printing money to support the economy, classifying it as an outright manipulation. He stated that in the end, taxpayers would be ultimately affected by inflation.
In 2017, Bloom wrote a book entitled "The Magic of Banking: The Coming Collapse," which Bitcoin fans love. In the book, he calls attention to the coming collapse of banks and fiat currencies because of decades of poorly managed monetary policy. Bloom revealed that gold was the only form of hard money.
Why Bloom Turns Bullish on Bitcoin
Being a strong advocate of gold, Bloom now considers investing in Bitcoin as a way to hedge against inflation as he believes that the current fiat-based money system has weakened the global economy.
Bloom believes that there is at least some chance that Bitcoin could become a vital piece of any smart investor's portfolio. As of now, he holds 8% of his portfolio in silver, 65% in gold, and the rest in real estate. He is however planning to allocate some of his assets to Bitcoin.
On October 1, Bloom said that he was open to learning about digital currencies and even wanted to invite crypto experts for an interview on his YouTube channel, which has over 13,000 subscribers. He said: "I am open & looking for interviews for some top crypto people to teach a 70-year old (me!) about crypto."
Bitcoin as Hedge Against Central Bank Money Printing
It's not just Bloom. Concerns about inflation have caused several high-profile individuals like Tudor Jones to turn towards Bitcoin in recent months. Hedge fund manager and macro investor, Paul Tudor Jones, recently purchased Bitcoin, saying that he sees the leading cryptocurrency as a hedge against inflation caused by central banks' mass money printing. In May, Jones told his clients that Bitcoin resembled gold in the 1970s. Jones said:
"The best profit-maximizing strategy is to own the fastest horse. If I am forced to forecast, my bet is it will be Bitcoin."
Image source: Shutterstock
Read More