Federal Reserve Has Been Advancing CBDC Research with US Regional Banks' Contributions
The US Federal Reserve has been researching the implications of a digital dollar or central bank digital currency (CBDC) issuance within the country for quite some time, but they have not been the only ones furthering the research – it appears that several regional Federal banks have also contributed to their efforts of studying digital dollars.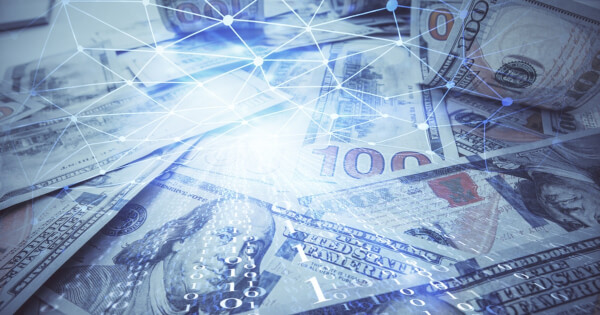 How are regional Federal banks furthering research?
In a virtual payments symposium hosted by the Federal Reserve Bank of Cleveland, the collaboration of regional Federal banks to drive CBDC research forward was revealed by the Cleveland Reserve Bank's president Loretta Mester. She said that "staff members from several Reserve Banks, including Cleveland Fed software developers, are contributing to the effort."
Prior to this event, only the Federal Reserve Bank of Boston's implication with digital currency research and development was made known to the public.
The regional Federal Bank has been experimenting with various distributed ledger platforms that could potentially be used as the backbone for central bank digital currency issuance in the US, and it has been disclosed through the symposium that they have collaborated with the Massachusetts Institute of Technology to do so. The Federal Reserve Bank of New York and the Bank for International Settlements have on their end established an innovation center to identify financial technology trends that could be applied to central banks to enhance their digital services.
Though the US is currently researching the advantages of CBDC adoption, Cleveland's Federal Reserve Bank president Mester was quick to rectify that it did "not signal any decision by the Federal Reserve to adopt such a currency."
Along with the benefits and costs behind a digital dollar issuance, the president also addressed the key assessments to consider before a central bank digital currency adoption was considered by the Federal Reserve. She said:
"Issues raised by central bank digital currency related to financial stability, market structure, security, privacy, and monetary policy all need to be better understood."
The US has been researching CBDC for quite some time. With the spread of COVID-19 globally, businesses and individuals have both relied on online services and digital payments increasingly. In her speech, Mester said:
"Demand for consumer-to-consumer and cross-border payments has risen. Some payments technology is more resilient, scalable, and adaptable to such rapid changes in user behavior and volume."
CBDC critical to maintaining global reserve currency status
In a US Senate hearing on July 22, dollar and CBDC development were addressed. During the senate hearing, cryptocurrency adoption was referenced as a strategy for the US government to maintain economic supremacy through the US dollar.
Senator Tom Cotton said that if a digital dollar was adopted, it must be "better than Bitcoin."
Image source: Shutterstock
---

Read More