Fed Chair Powell Says Central Bank Will Engage with US Lawmakers On Digital Dollar
Federal Reserve Chair Jerome Powell says it will be up to United States lawmakers whether or not to bring a digital dollar to the market.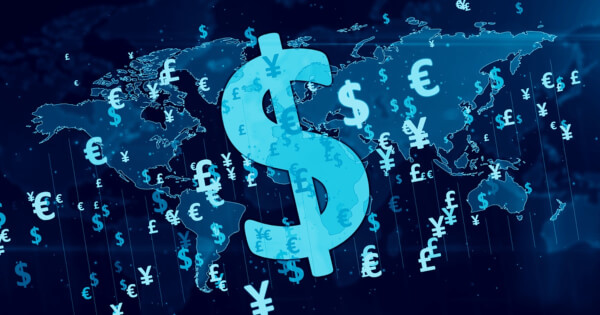 Powell said that US central bank must consider the health of other markets when creating a digital currency—and that economic recovery was "far from complete".
Hours before the time of this publication, Federal Reserve Chair Jerome Powell testified before the House Financial Services Committee on the semiannual monetary policy report.
Committee members questioned Chairman Powell on the impact the pandemic has had on minority groups and women, small businesses, and climate change policy. He reiterated several of the points he made one day earlier before a Senate committee and told lawmakers that recovery was "far from complete" and that it would take several years to reach the Federal Reserve's inflation goals.
During the hearing, the Fed Chair responded to questions from Rep. Patrick McHenry, who said the digital dollar could create national and economic security issues for the United States. Powell said that while there were many concerns surrounding the project— the Fed intended to reach out to the public and the central bank must consider the health of other markets.
The Federal Reserve Chair said:
"We're working on the technical challenges and also collaborating and sharing work with the other central banks around the world that are doing this."
Powell added that the digital dollar initiative would likely have to be approved by United States Congress first:
"We could well need legislative authorization for such a thing. It isn't clear until we see which way we're going."
Powell's remarks come following his comments at the Senate Banking Committee yesterday, in which he said the Federal Reserve was carefully considering whether the United States should launch a digital dollar. The Fed Chair also said that it was unlikely for stablecoins and digital currencies to affect monetary policy transmission.
The Federal Reserve was also dealing with another technical challenge today, as the majority of its services provided through its online portal were inaccessible to the public for over an hour. At the time of writing, all Federal Reserve Bank Services with the exception of Account Services have resumed and are available online.
The approach to CBDC from the United States has been a huge contrast from the strategy adopted by China, who has been quick to introduce a pilot version of its digital currency electronic payment (DCEP).
With the growing popularity of cryptocurrencies like Bitcoin, central banks worldwide have reacted by experimenting with digital currencies of their own to remain financially relevant. In addition, the issuance of CBDCS by global economies may be an eventuality, as technological innovation is on the rise and the need for digital payments to be conducted efficiently, securely, and quickly is more important now than ever.
Image source: Shutterstock
Ripple's "Bombshell Argument" in Pretrial Court Hearing with SEC May Tip the Scale in its Favour
Read More