Ethereum Tapped by Reddit to Bring Blockchain and Scaling Technology to the Online Forum
Ethereum will be leveraged by Reddit, bringing blockchain technology to the online network for the first time ever through their partnership.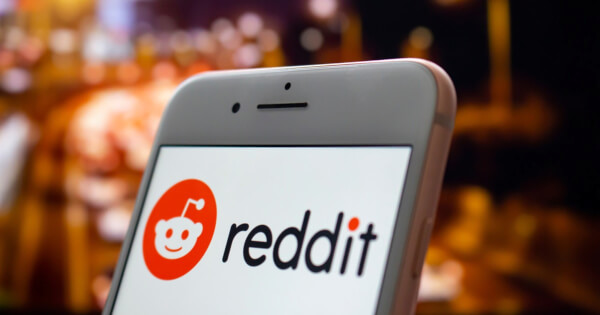 Reddit and Ethereum Foundation have partnered up to bring blockchain and scalability to the online forum. Reddit's admin announced it through a post on the social platform. The partnership is exciting for both Ethereum and Reddit, as the latter has a huge user base, growing by more than 50 million users on a daily basis. Reddit's admin posting under "u/jarins" explained the goal of the partnership:
"Through this partnership, we will be increasing our commitment to blockchain, accelerating scaling and resources for the Ethereum ecosystem, and bringing the value and independence of blockchain technology to millions of redditors."
The platform said that it was already pretty decentralized, as users can post, create, and govern their own communities within the network. Additionally, Reddit said that it aimed to "help accelerate the progress being made on scaling and develop the technology needed to launch large-scale applications like Community Points on Ethereum."
Reddit's own crypto
Previously, Reddit had dipped its toe in the cryptocurrency realm, having formulated Ethereum-based tokens for two of its subreddits, r/Cryptocurrency and r/FortniteBR. Last May, it launched its native token "MOON". The token was formulated to reward users of Reddit's r/Cryptocurrency for their participation in the communal forum.
These tokens could be converted to cash. Redditors could earn more MOON tokens based on the quality and quantity of their content. The higher the quality of their contribution, the more MOON tokens they were able to receive.
Developing Community Points with Ethereum
As Reddit had previously already leveraged Ethereum to create ERC-20 tokens, their partnership now comes as an inevitable development that they both are excited about. Reddit revealed that Community Points, which it introduced last year, will enable users to gain rewards and ownership of their posts and comments. Community Points will be built using Ethereum's blockchain technology. Reddit now revealed:
"This project is our first attempt at utilizing decentralized technology to empower individuals to have a sense of accountability and more ownership in the communities that they create and contribute to."
Image source: Shutterstock
Regulating Cryptocurrencies like XRP with Securities Laws Not Always the Best Approach – Former SEC Executive
Read More