Ethereum Layer 2 Continues to Gain Steam as ETH Realized Capitalization Soars
As Ethereum (ETH) is one of the sought-after networks in the crypto space, scalability becomes an issue that ought to be amicably addressed for optimal results.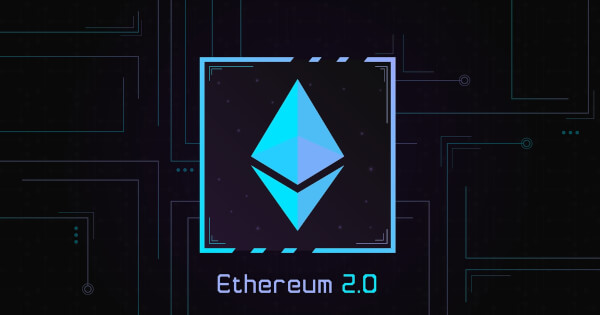 Ethereum layer 2 (L2) aims to address this challenge, given that it's a distinct network running on top of Ethereum Mainnet (layer 1). Therefore, more users and investments continue trickling into layer 2. Market analyst Lark Davis confirmed:
"Ethereum is scaling here and now. Layer twos are gaining users and total value locked every day! Arbitrum is currently the 9th biggest TVL in the market ahead of Elrond."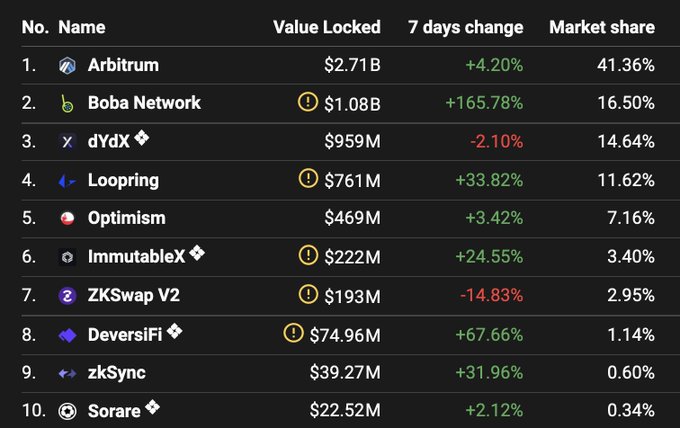 Recently, StarkWare, a blockchain startup specializing in ETH layer two development, raised funds worth $50 million, bringing its value to $2 billion.
Scalability is a challenge to typical blockchain designs because every node in the network has to process each transaction. This limits the transaction processing capacity of the entire system.
Ethereum layer 2 allows transactions to go through without every node processing the whole transaction.
L2 also seeks to address the high gas fees experienced on the mainnet, as alluded by crypto investor Evan Van Ness.
"Rollup transactions on Ethereum are cheap. But they will get much cheaper in the next few months via 3 methods: 1. better data compression 2. EIP4488 (or 4490) making it cheaper to put data on mainnet 3. more rollup transactions means splitting the mainnet fees with more people."
Meanwhile, Ethereum's realized capitalization continues to increase after reaching an all-time high (ATH) of $217.47 billion.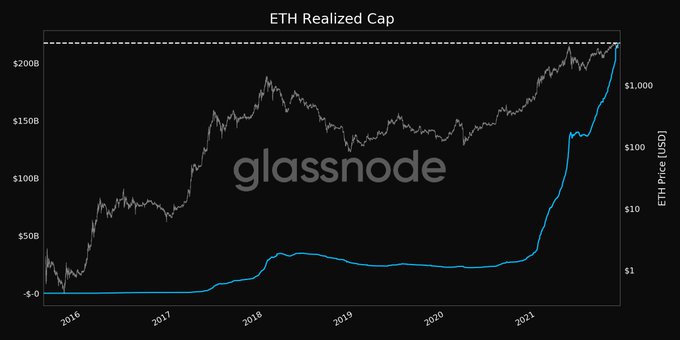 Realized market capitalization is a metric calculated by valuing each supply unit at the exact price it last moved on-chain or at the last time it was transacted. Therefore, it does not calculate coins that remain unmoved.
Image source: Shutterstock
Is Ethereum the Future of DeFi? Scalability and Cost Issues Open Door for Cardano and Polkadot
Read More