Ethereum's Dominance Increases by 19.13% as ETH Price Breaches $4,000
Ethereum (ETH) has been on overdrive ever since it broke the previous record of $1,400 set in 2018.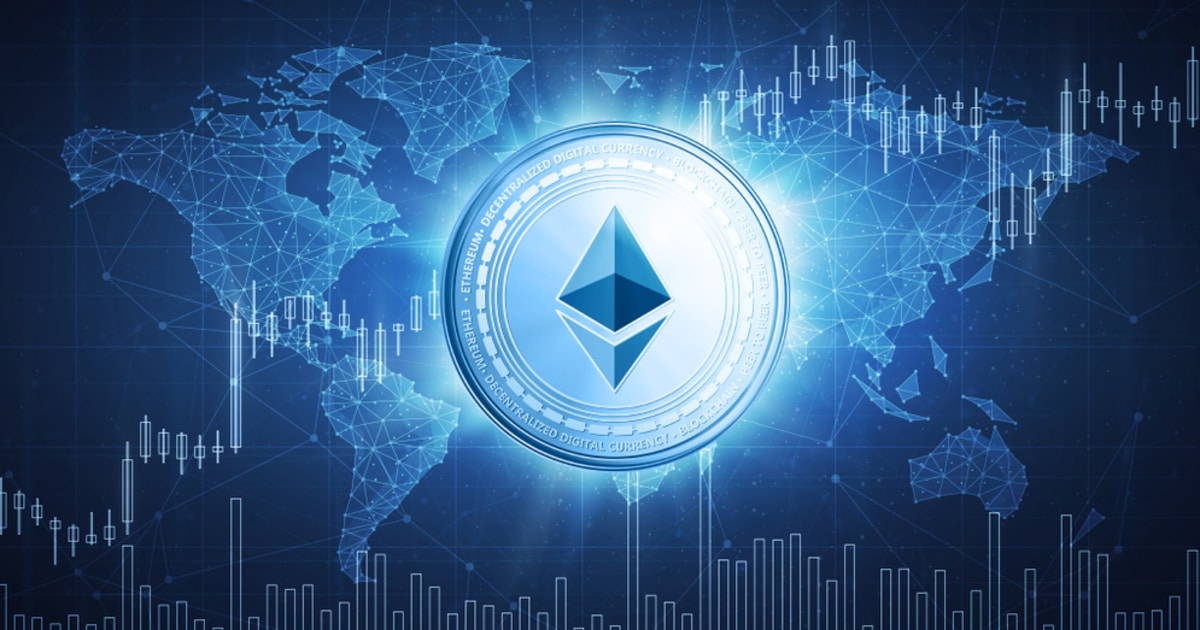 The world's second-largest cryptocurrency has enjoyed a remarkable bull run, which has seen it break the psychological barrier of $4,000 for the first time in its six-year history. Its price is currently at $4,140 at the time of writing, according to CoinMarketCap.
This uptrend has resulted in Ethereum's dominance surging to a record high of 19.13%, as acknowledged by crypto data provider Documenting Ethereum.
Furthermore, Ether-Bitcoin implied volatility spread is rising, which indicates upcoming shifts in the market. It, therefore, means crypto traders might be shifting their primary focus to Ethereum instead of Bitcoin.
With a market capitalization of $470.66 billion, ETH is just a stone's throw away from flipping the value of America's largest bank JP Morgan Chase, which has a valuation of $488.09 billion.
Ethereum's MVRV-Z score is at the highest point since 2018
According to on-chain metrics provider Santiment:
"ETH's MVRV-Z score, which is the ratio between market cap and realized cap, and standard deviation of market cap, is now at its highest point since January 2018."
Ethereum's record-breaking trend has also seen the total value locked (TVL) in the ETH 2.0 deposit contract hit an ATH of $18.18 billion.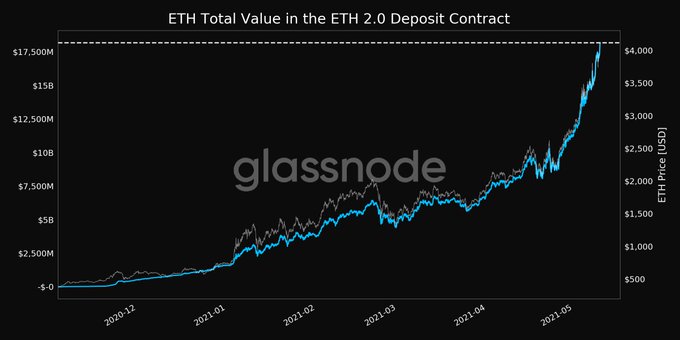 Ethereum 2.0 went live in December 2020, and it seeks to change the current proof-of-work consensus mechanism to a proof-of-stake framework, which is touted to be more environmentally friendly and cost-effective.
The proof-of-stake algorithm allows for the confirmation of blocks to be more energy-efficient and requires validators to stake Ether instead of solving a cryptographic puzzle. This consensus mechanism is also expected to tackle various challenges like high gas fees and scalability.
As Ethereum's journey to the moon continues, time will tell whether the next target of $5,000 will be breached any time soon.
Image source: Shutterstock

Read More