El Salvador Buys the Dip by Adding 100 Bitcoin to its Portfolio
After slipping to lows of $54,000, a scenario not seen in the last six weeks, El Salvador saw this as a perfect opportunity to buy the dip.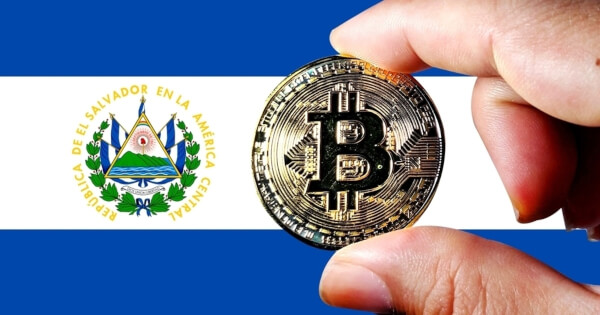 President Nayib Bukele noted:
"El Salvador just bought the dip. 100 extra coins acquired with a discount."
In September, the total accumulation of Bitocin that the country own was approximately 700 BTC. Therefore, based on the new purchase El Salvador's Bitcoin portfolio continues to expand.
The Central American nation has been reaping the dividends of entering the Bitcoin market since it legalized the leading cryptocurrency as legal tender in June.
For instance, El Salvador intends to revamp its infrastructure by building 20 new schools using Bitcoin profits.
President Bukele recently revealed plans to construct the world's first Bitcoin city to boost crypto awareness through digital and technological education.
With Bitcoin wallets surpassing bank accounts, El Salvador is crafting a name in the crypto space.
Bitcoin utility surges despite the selloff
Bitcoin has experienced a sharp correction since it set a new record of $69,000 earlier this month. Nevertheless, an uptick in utility continues to be experienced, confirmed by On-chain metric provider Santiment.
"For the first time in over six months, Thanks Giving saw over 200K unique Bitcoin circulating on its network. Then, on Black Friday, BTC's circulation moved up even higher. Utility is the name of the game in crypto, so this increase is promising."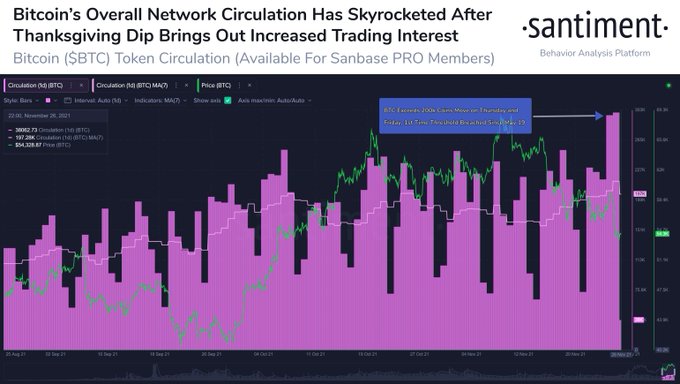 On the other hand, getting a clear picture of what is happening in the market is prudent for better decision making. That is why the demand for Bitcoin on-chain analysis is increasing, as evidenced by its recent feature on CNBC.
The on-chain analysis takes a different approach because it incorporates metrics created using cutting edge technologies like data science, machine learning (ML) and artificial intelligence (AI).
Image source: Shutterstock
IMF Warns of Economic Instability in El Salvador Owing to Broad BTC Adoption
Read More