Dubai's Free Zone to Bridge the UAE-India Agriculture Trade Gap with Blockchain
Dubai Multi Commodities Centre (DMCC), a free zone intended to boost global commodities trade, has established a blockchain-based agri-commodity trading and sourcing platform dubbed Agriota E-Marketplace to link millions of Indian rural farmers with the UAE food sector.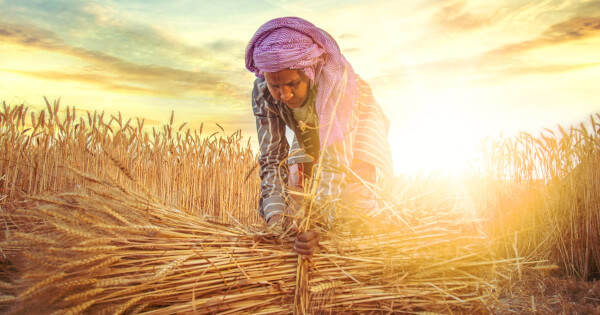 Indian farmers given an upper hand
Some of the ways of giving farmers a competitive edge entail the timely access of the marketplace and the elimination of intermediaries. The blockchain-powered Agriota platform aims at achieving this by directly connecting Indian farmers with stakeholders in the UAE food industry like wholesalers, traders, and food processing companies. As a result, they will bypass intermediaries allowing them to maximize their income.
By leveraging blockchain technology, DMCC will optimize the UAE's food supply chain by availing standard products, such as condiments, spices, vegetables, fruits, oilseeds, pulses, and cereals.
As per the announcement:
"This type of aggregation has the potential to empower local communities, deliver better quality farm-to-shelf products, and expand the UAE's long-term food security."
Boosting UAE's food security
The blockchain platform launch was spearheaded by Pavan Kapoor, India's ambassador to the UAE. He saw it as a stepping stone to enhancing UAE's food security and propelling trade ties between the two nations.
The Agriota system is expected to offer end-to-end transparency and traceability through last-mile verification and extension infrastructure. Transactions will also be secured through a proprietary banking network with a multi-tier escrow structure.
Ahmed Bin Sulayem, DMCC's CEO, noted:
"The UAE has a comprehensive plan in place to ensure food security and champion agribusiness trade facilitation, with the ultimate goal of positioning our nation as a world-leading hub in innovation-driven food security. The launch of an innovative model like Agriota will inch the UAE closer to the top of the Global Food Security Index."
DMCC sees blockchain as a game-changer in the worldwide commodities market by propelling food security. The US government also views this cutting-edge technology as an avenue to a food safety culture in this nation.
Image source: Shutterstock
---

Read More