Digihost Plans to Move Mining Rigs from NY to Alabama, Expand Energy to 55 MW in 2023
U.S.-based crypto miner Digihost Technology Inc. plans to move drilling rigs from New York to Alabama, expanding energy capacity to 55 MW in the second quarter of 2023.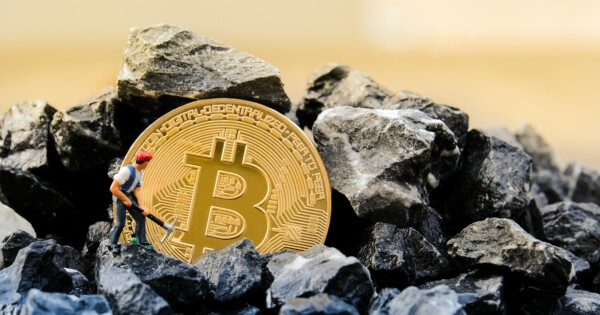 Bitcoin miners are on track to have energy capacity at their Alabama facility in Q4 2022 after the company completes construction of its 55 megawatts (MW) facility in Alabama to host some of its crypto miners from New York with 28 MW hash capacity,
The company also added that it sold the Bitcoin (BTC) produced in July — 64.17 BTC mined at $23,337 BTC — to avoid shareholder dilution and pay energy costs.
By the end of July this year, Digihost had mined about 220.09 bitcoins and 1,000.89 ethers (ETH).
According to data from Coinmarketcap, the bitcoin price rose 0.23% in 24 hours and is currently trading at $22,934.03.
The world's second-largest Ethereum currency is up 2.67% in 24 hours and is currently trading at $1627.
Based on current bitcoin exchange prices and other cryptocurrencies, Digihost holds a total value of approximately $5.04 million and 1.627 million ether.
Most recently, Core Scientific — which sold 7,202 bitcoins at an average price of $23,000, raised about $167 million to pay down debt, capital investments to increase data centre capacity, and pay for ASIC servers,
As of the end of July, the company had no debt.
Riot Blockchain announced in July that it would relocate some of its miners from New York to Texas to reduce operating costs.
Digihost Technology Inc. mined about 13.69 BTC, an increase of 26.7% compared to July last year.
Image source: Shutterstock
91% of Bitcoin Mined, Remaining less than 1.9m Units to Issue before 2140
Read More