DBS Eyeing for the Metaverse
Singapore-based bank DBS, the largest financial institution in the ASEAN, is reportedly eyeing a move into the metaverse, a trend that many banking giants are looking to become pioneers in.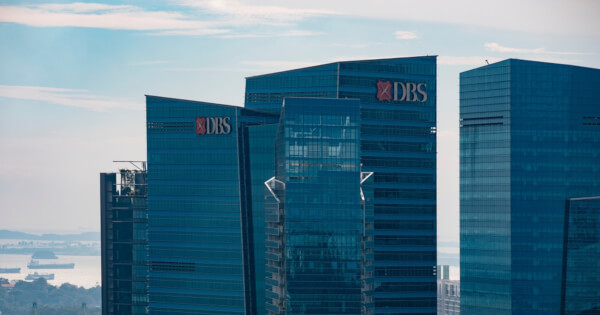 As contained in an interview with Nikkei Asia, DBS's Chief Information Officer, Jimmy Ng, confirmed the bank's strategy now involves a dive into new technological innovations, including the metaverse.
New Diversification for Tech Research Funds
DBS has earned its mark as a financial institution that heavily invested in new tech as it earmarks as much as 1 billion Singapore dollars ($730 million) annually. The bank is now ready to divest some of the funds into the metaverse, in a bid to cement its digital banking push.
"There are a few key technologies that we are looking at. One of them, of course, is the metaverse," Ng said. "We are actively exploring this space even as it evolves."
The plan does not come as a surprise for a bank like DBS, one of the few outfits licensed by the Monetary Authority of Singapore (MAS) to operate a cryptocurrency trading platform in the country. While Ng did not give more explanations on what the metaverse push will entail, Ng confirmed that Non-Fungible Tokens (NFTs) would play a major part as both technologies are highly interwoven.
One of the ways Ng said the bank will get involved with the metaverse is probably by setting up an avenue by which its clients can access the bank's services through the metaverse. He affirmed that "the way we do banking can be imported to very different platforms, such as the metaverse."
"We believe that over time, emerging technologies such as blockchain, [augmented reality] and [virtual reality] will converge to create very interesting use cases that we have never imagined," he said.
Back in January, JPMorgan Chase & Co set up a version of its Onyx platform on Decentraland, coming off as one of the major banking firms to fully explore the capabilities of the metaverse. With the new pursuit, DBS will not play second fiddle to its peers in the race for the metaverse.
Image source: Shutterstock
JPMorgan Chase Expands Crypto Trading Services to All Clients
Read More