Crypto.com Lands in Italy by Acquiring Operating License
Singapore-based cryptocurrency exchange, Crypto.com has secured the registration and regulatory approval from the Organismo Agenti e Mediatori (OAM) in Italy.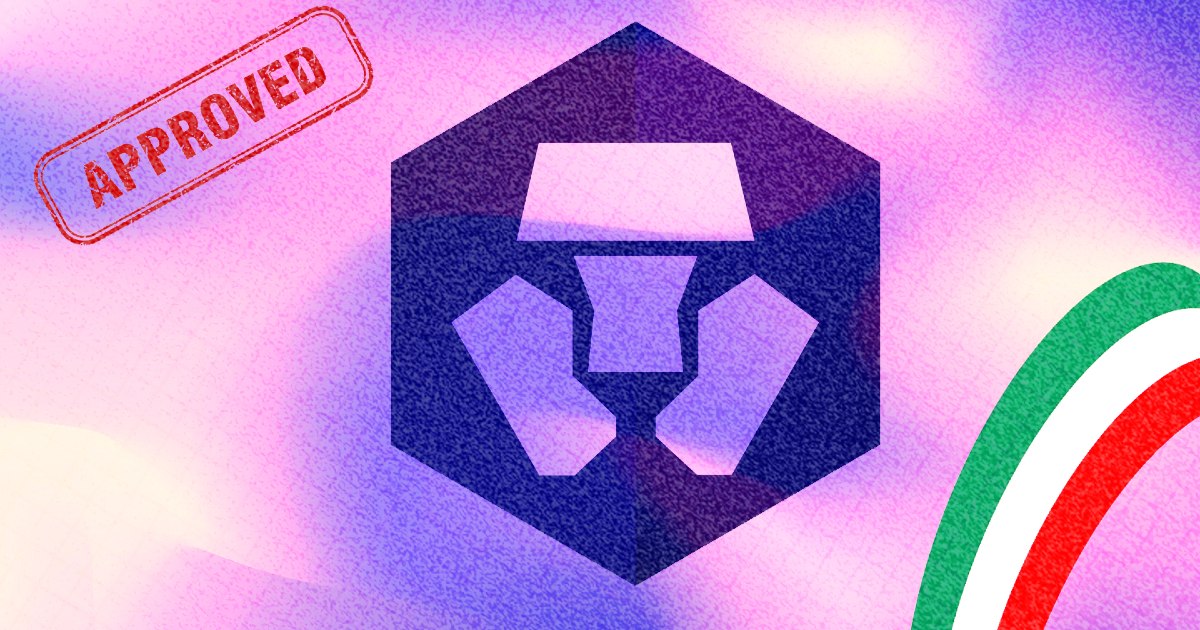 Coming off as the latest trading platform to win the license, Crypto.com said it will launch a wide range of products to serve its customers in the country and in a more compliant manner.
As a very crucial economy in the European Union, the target to penetrate the Italian market is considered a major milestone for many crypto trading platforms today. Crypto.com said its move into Italy will complement and greatly boost its expansion plans.
"We are excited to receive this registration in Italy and view it as a major step forward for Crypto.com," said Kris Marszalek, Co-Founder, and CEO of Crypto.com. "We are committed to building lasting growth in the region and will continue working with regulators to deliver a wide range of products and services to our valued customers."
Crypto.com has earlier tapped the license to operate in Greece through the nod from the Hellenic Capital Market Commission.
The Italian authorities seem to be making entry into its shores a very easy agenda for many digital currency trading platforms. Coinbase Global Inc announced on Monday that it was one of the first batches of exchanges that were cleared to operate a crypto assets trading service in Italy following its license approval from the Organismo Agenti e Mediatori.
Besides these two, Binance Exchange has also received a similar license in what appears as though the OAM is staging the arena whereby crypto companies will face a healthy amount of competition that will make them offer the masses competitive products across the board.
Exchanges are notably pushing aggressively into the European Union in what looks like the future battleground for digital currency-related innovations in the near future.
Image source: Shutterstock
Coinbase to Expand European Operations by Acquiring Italian License
Read More