Crypto Social Activities Hit ATH with Over 6.9 Billion Engagements amid FTX Crisis
The unfolding FTX crisis has made social engagement, social mentions, and social contributions reach historic highs in the crypto market, according to social intelligence company LunarCrush.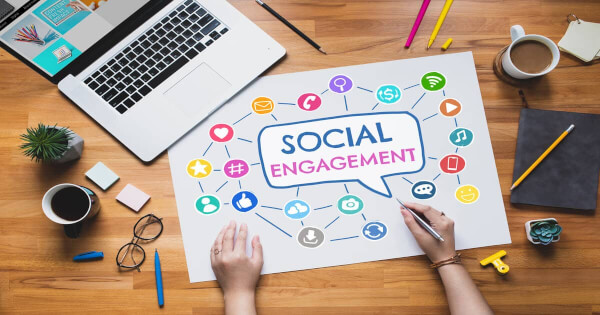 Per the report:
"The million people speaking about crypto resulted in 2.4 million total crypto mentions (avg 1.8 million) and 6.9 billion engagements (avg 4.6 billion) across social platforms. This increase in conversation correlates with volatile price action across a spectrum of cryptocurrencies."
The liquidity crunch rocking FTX, one of the leading crypto exchanges, has triggered shockwaves in the market. For instance, the crypto market cap slipped below $900 billion for the first time since January 2021 as news about FTX troubles made airwaves, Blockchain.News reported.
The high social engagement illustrates that the FTX saga has got people talking amid wild volatility activity across nearly the entire crypto market, according to LunarCrush chief product officer Jon Farjo.
Farjo added:
"With social media being the source for breaking news for everything that's happening with FTX, we've seen a massive spike in conversations. As information is breaking at a rapid pace, it seems like everyone has a hot take on this one. Those takes have created a lot of price movement, de-risking, and ultimately trust issues across the crypto market."
Various crypto firms have collapsed, like lenders Three Arrows Capital and Voyager. Therefore, it seems it has been a case of biting off more than they could chew. LunarCrush CEO Joe Vezzani pointed out:
"The conversations around FTX and crypto far overwhelm any other crypto related event this year. This comes at a time where we saw Terra, Celsius, Three-arrows, and numerous others fail in 2022. For crypto, this is no different than the banks failing in 2008, the only difference being the taxpayers aren't stuck with the bill. It's still a better system in the making."
With the Binance takeover deal hitting a dead end, it remains to be seen whether FTX is destined for the bankruptcy route.
Image source: Shutterstock
Proof-of-Reserves Becomes a Burning Issue amid FTX Crisis
Read More