Binance Bails Out From FTX Takeover Deal
Binance has announced that it will "not pursue the potential acquisition of FTX."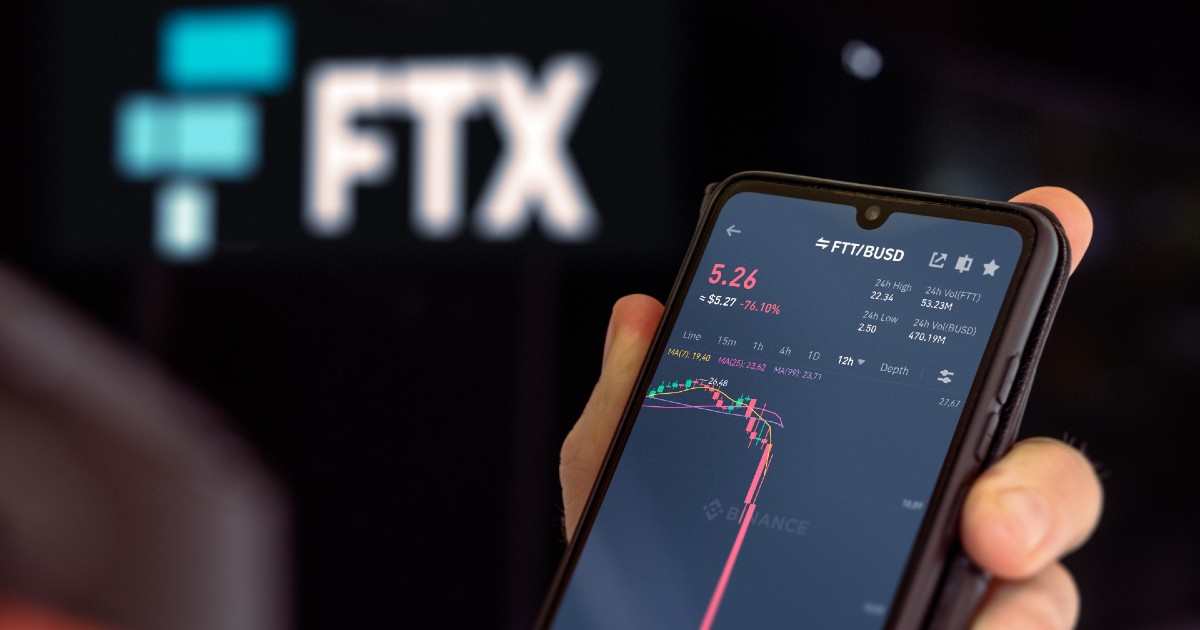 Binance on Twitter announced the crypto exchange has ended the acquisition plan because, among other reasons, FTX has mishandled customer funds.
The first investor that funded FTX was Binance, the largest global crypto exchange.
"As a result of corporate due diligence, as well as the latest news reports regarding mishandled customer funds and alleged US agency investigations, we have decided that we will not pursue the potential acquisition of FTX.com," Binance tweeted.
Prior to the cancellation, Binance had been planning to support the US-based crypto exchange's customers to provide liquidity. However, the company has stated that the issues troubling FTX is "beyond our control or ability to help."
One Twitter user replied to Binance's tweet saying, "it's really easy! If you try to add 2+2 and it equals -5, then there is a problem no one can fix!" referring to the financial problems surrounding FTX.
Possibility of bankruptcy?
Binance has not provided detailed information about the issues troubling FTX. Still, press reports have stated that the crypto exchange might have discovered a deep gap between the liabilities and assets of FTX, which amounted to over $6 billion.
Furthermore, FTX CEO Sam Bankman-Fried has informed investors that the crypto exchange would need to file for bankruptcy if it fails to procure a cash injection, according to Bloomberg, who received this information from a person with direct knowledge of the matter.
Bankman-Fried - who was once worth $26 billion - also informed them that his crypto exchange faces a shortfall of up to $8 billion and is in need of $4 billion to remain solvent.
Bankman-Fried, until recently, had been buying up crypto firms struggling due to a credit crunch caused by the sudden collapse of the cryptocurrencies Luna and UST or TerraUSD.
FTX is now on a mission to raise rescue financing in the form of debt, equity or a combination of both, the person familiar with the matter informed Bloomberg.
Facing Legal Challenge
FTX's sudden implosion this week has also brought them under investigation from the Securities and Exchange Commission (SEC) and Justice Department, a person familiar with the matter informed the Wall Street Journal (WSJ).
The SEC will scrutinise FTX for violating civil investor-protection laws, while the Justice Department will be investigating for criminal violations.
Meanwhile, the crypto exchange's US branch, FTX.US, has been under investigation by the SEC for months as they believe that some of the crypto tokens listed by the exchange might fall under securities, which should have been registered under US law with the SEC before being sold to investors.
Crypto Market Meltdown
The crypto market witnessed further decline following the cancellation of the FTX takeover. Bitcoin fell as much as 15% to $15,987 on Wednesday - the least since November 2020 - which was also the two-day decline to about 23%, the highest since June 2022.
FTX's native token, FTT, collapsed by more than 40%.
While Solana was down by about 46%. The Solana blockchain is associated with both FTX and Bankman-Fried's crypto trading house Alameda Research.
The market sentiment brought about by the FTX-Binance drama has shown a similar phenomenon among traders when Celsius Networks collapsed, leaving multiple investors bankrupt.
Customers have been unable to retrieve assets since FTX halted some withdrawals earlier in the week, similar to the failure of crypto firms Celsius and Voyager, which saw billions in client money tied up in bankruptcy proceedings.
The issues surrounding FTX kickstarted after Binance CEO Changpeng Zhao (CZ) planned to sell off their entire FTT tokens on November 6. Following his move, the price of FTT tumbled by 15% to $18 in Singapore.
Prior to the tumble, Bankman-Fried's trading house Alameda Research had offered to buy all of Binance's FTT tokens at $22.
The offer had come after CZ on Sunday had offered to sell the crypto firm's roughly $530 million holding of FTT.
CZ has denied claims that selling FTT tokens was a "move against a competitor," but his later tweets have implied that he has been unhappy with FTX.
CZ and Bankman-Fried have been caught in an ongoing discussion on Twitter over issues ranging from lobbying US politicians to allegations of front-running trades for the past few months.
Image source: Shutterstock
Billions of Dollars Exit Exchanges as Investors Scuttle Towards Safety
Read More