Crypto Founder of Ethereum-Based Oyster Protocol Arrested for Tax Evasion in Exit Scam
The founder of Ethereum-based smart contract platform Oyster Protocol has been arrested following an exit scam in which he reaped a multi-million dollar profit.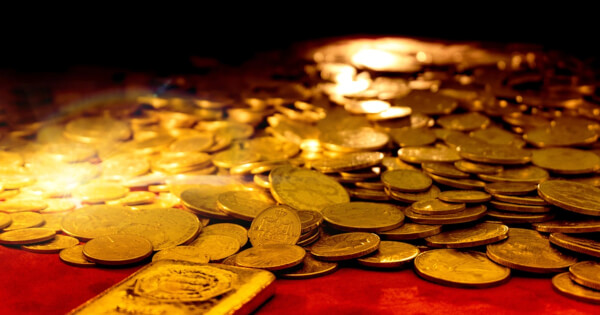 Amir Bruno Elmaani, also known as "Bruno Block," was arrested and charged with tax evasion fraud. According to the official report from the US Securities and Exchange Commission (SEC), Block allegedly made millions in profit from the initial token offering of Oyster's native crypto Pearl but failed to declare the earnings. The profit reaped was equivalent to around $90,000 in value back then, or 300 Ether (ETH), and most of the Pearl tokens earned was sold on a secondary market.
Per the official announcement of the Securities and Exchange Commission (SEC):
"As alleged, Amir Bruno Elmaani purported to establish a high-tech method of financing a high-tech business, but the underlying scheme was old-fashioned fraud and tax evasion."
Elmaani touted his own cryptocurrency and blockchain project and then proceeded to convert his Pearl tokens to other cryptocurrencies. However, he failed to report his crypto earnings. Instead, he "capitalized on the investments of those who purchased virtual currency through Oyster Pearl" by acquiring lavish purchases such as spending over $10 million in yachts, and over $1.1 million on real estate.
Elmaani filed a false tax return to the Internal Revenue Service (IRS) and failed to declare the income earned on cryptocurrencies. Using the pseudonymous name "Bruno Block" and operating through shell companies, Elmaani also held various assets. Using his internal administrative access to blockchain technology, Elmaani also minted new Pearl tokens, which he then converted to other cryptocurrencies. He then cashed out the profit by using his friends and family's names to receive digital currencies, which he then proceeded to transfer to his own bank account.
Currently, the founder has been charged with two counts of tax evasion, after being arrested by law officials in West Virginia. This translates to a potential five years in prison.
SEC undecided on how to define crypto like XRP
The SEC has been trying to make a move on regulating cryptocurrencies, as the latter has been gaining mainstream traction. However, it appears that it is lagging behind in establishing clear cryptocurrency regulations, as opposed to its counterparts China and Singapore.
According to Ripple blockchain firm's CEO Brad Garlinghouse, "the US is out of synch with other major economies like Japan, the UK, and Singapore, where you do have a single, clear regulatory framework that has provided a level playing field" for crypto and blockchain businesses.
Image source: Shutterstock
Ethereum Crypto Crashes to $340 After SushiSwap's Alleged Exit Scam
Read More