Crypto Exchange Okcoin Launches a Free Trading NFT Marketplace
To tap into the non-fungible token (NFT) craze, crypto exchange Okcoin has established a marketplace that will attract no transaction fees.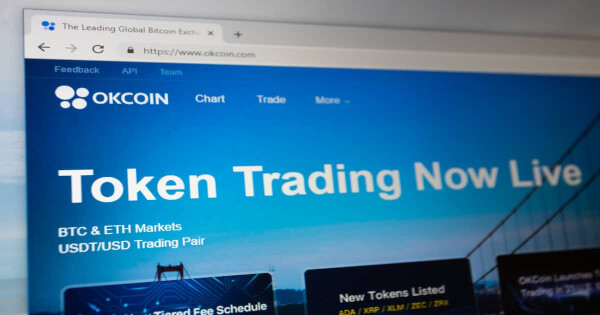 The free trading NFT marketplace is expected to offer creators significant agency when selling their work since royalty rates range from 0-10% in other marketplaces.
Hong Fang, Okcoin's CEO, acknowledged:
"We're launching a free market for NFTs where prices and profits will be determined by supply and demand, more so than anywhere else. Web3 is about restoring economic power to the people."
The San-Francisco-based crypto exchange will offer NFTs from famous collections like Crypto Punks, the Bored Ape Yacht Club (BAYC), Boss Beauties, and World of Women.
To adhere to the "crypto for all" objective, the marketplace will also showcase collections from previously marginalised creators in the traditional finance and tech innovation fields.
Fang noted:
"In the same way that blockchain technology empowers financial freedom with cryptocurrency, it empowers creators with NFTs."
Minting of NFTs usually takes place on Binance, OKC, Polygon, and Ethereum blockchains. Therefore, users will have the chance to link external wallets like MetaMask, enabling them to trade NFTs.
Randi Zuckerberg, Okcoin's brand advisor, sees the marketplace as a stepping stone towards making crypto more accessible. He added:
"Making NFTs more inclusive is something I've dedicated myself and my company HUG to because we know there are huge opportunities for both creators and collectors in NFTs waiting to be unlocked."
Crypto exchanges are gearing up for the NFT marketplace based on announcements from Gemini, Kraken, and Coinbase. For instance, the launch of the Coinbase NFT marketplace is expected to tie with the Bored Apes entering the movie scene in June.
Furthermore, different brands are entering the non-fungible token sector for various reasons. For example, Nestle, a Swiss multinational food and drink processing conglomerate, recently released NFTs for a charitable cause in the Middle East & North Africa.
Image source: Shutterstock
Nestle Rolls Out First NFTs in the Middle East & North Africa for a Humanitarian Cause
Read More