Crypto Exchange FTX Expands Business to Africa, Partnering Kenyan Fintech Firm AZA Finance
To expand its global footprint and presence on African soil, top-notch cryptocurrency exchange FTX has partnered with AZA Finance, a Kenyan-based fintech company.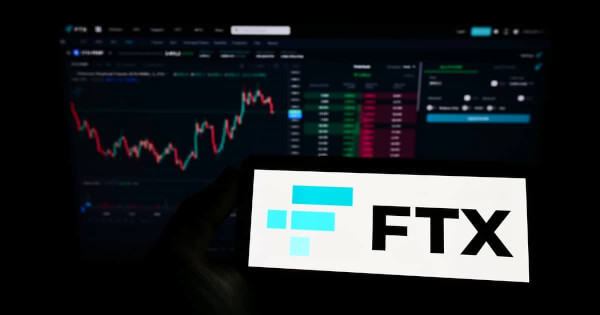 Through the strategic partnership, FTX seeks to enhance the use of Web3 and cryptocurrencies in Africa by offering ideal networking and learning resources.
Moreover, plans are underway to offer African and digital currency trading pairs, which will make it easier to deposit and withdraw cryptocurrencies using African currencies. The non-fungible tokens (NFTs) market is also expected to be boosted by onboarding artists on the continent.
Elizabeth Rossiello, AZA Finance CEO, welcomed the partnership and stated:
"After serving these booming enterprises for years, we know that the next generation of users, creators, and builders for the Web3 economy is undoubtedly African."
The swift adoption of cutting-edge technologies by Africans coupled with the continent's rapid-growing population, which is anticipated to double by 2050, also triggered this partnership.
Founded in 2013, AZA Finance, formerly called BitPesa, is a provider of cross-border payment solutions for businesses with a presence in ten African countries.
Based on a valuation of $32 billion, FTX has emerged as one of the leading crypto exchanges globally, and its expansion drive continues to gain steam.
For instance, FTX recently announced plans to open a regional headquarters in Dubai following the approval of its virtual-asset license.
The exchange's CEO Sam Bankman-Fried acknowledged that FTX Europe, a branch operating in Europe and the Middle East, would offer "complex crypto-derivatives products with centralized counterparty clearing to the institutional market.
FTX Europe was established earlier this month, becoming the second affiliate of the crypto exchange after FTX US, which was launched in May 2019.
The company continues to expand its business worldwide. In February, FTX acquired Japanese digital assets brokerage firm, Liquid Group, to bolster its global presence, Blockchain.News reported.
Image source: Shutterstock
Stripe Resumes Crypto Service Offerings, Partners with FTX
Read More