Crypto Businesses Given the Green Light to Set Up in Dubai's Free Zone
Following a memorandum of understanding (MoU) between the Dubai Multi-Commodities Centre (DMCC) Free Zone and the Securities and Commodities Authority (SCA), crypto businesses have been granted the liberty to operate in DMCC once registered licenses are granted.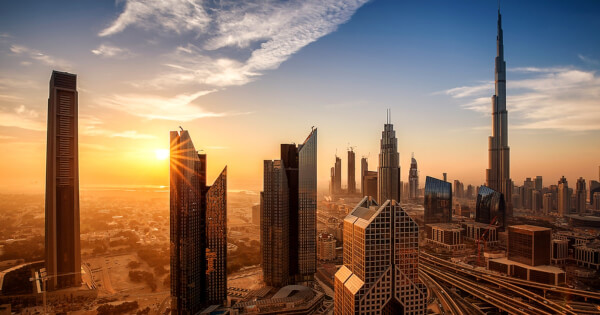 Fostering crypto and blockchain growth in Dubai
According to the announcement:
"Working closely with DMCC's onboarding teams, the SCA will issue approvals for crypto-related businesses looking to set up in DMCC. The SCA will subsequently regulate the crypto activities in line with their policies, which were introduced in October 2020 to develop an integrated ecosystem for the crypto and blockchain industries."
The strategic agreement aims to foster growth and development in this sector by bringing the world's leading blockchain and cryptographic technologies' ecosystem to Dubai.
Ahmed bin Sulayem, DMCC's CEO, noted:
"This agreement also builds the foundation for our future partnerships in the crypto space and is a major step in the launch of the DMCC Crypto Centre, which we will bring to the market in the near future."
Crypto interest in Asia is brewing, showing long-term optimism in the market.
DMCC: Promoting technology-driven trade
DMCC was established in 2002 as a government entity mandated with enhancing commodity trade flows through Dubai. It comprises more than 18,000 businesses from a wide range of sectors and industries.
The MoU will be instrumental in enabling crypto businesses to set foot in the free zone. DMCC has shown its commitment to support the blockchain and crypto sector.
For instance, in August 2020, it established a blockchain-based agri-commodity trading and sourcing platform dubbed Agriota E-Marketplace to link millions of Indian rural farmers with the UAE food sector.
One of its primary objectives entailed giving the farmers a competitive edge by availing blockchain-powered solutions when eliminating intermediaries and the timely access of the marketplace.
Furthermore, by leveraging blockchain technology, DMCC planned to optimize the UAE's food supply chain by availing standard products, such as condiments, spices, vegetables, fruits, oilseeds, pulses, and cereals.
Image source: Shutterstock
Read More