Bloomberg: Crypto Saw more Funds in 2021 than all Previous Years Combined
More funds have been invested in the cryptocurrency industry in 2021 than in the past 10 years combined, according to Bloomberg.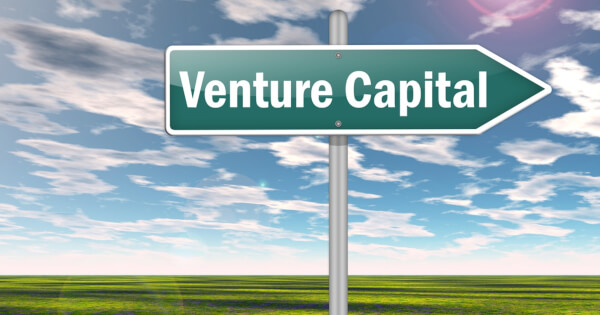 Venture capital funds invested about $30 billion into the cryptocurrency industry, which is almost four times the 2018 high, according to a report by PitchBook Data.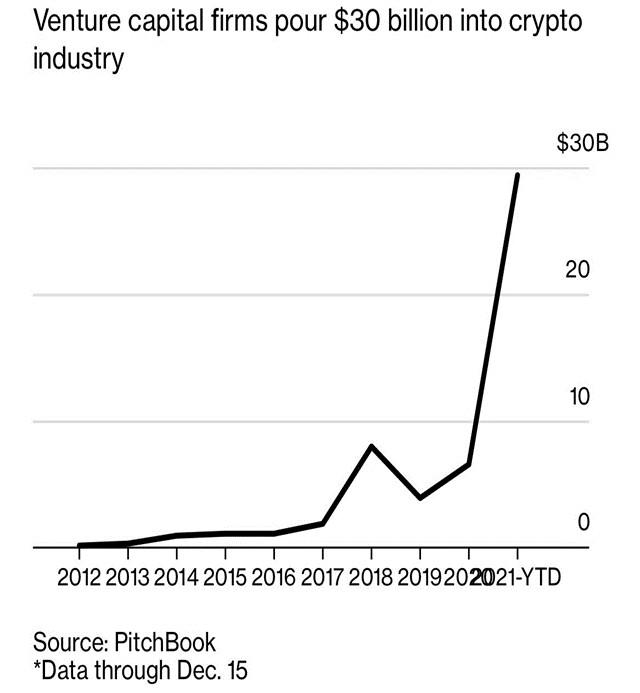 PitchBook analyst Rob Le said that:
"Investors are funding anything and everything."
The crazy skyrocketing price of digital assets in 2021 has led to the popularity of crypto-related projects, such as blockchain game development, NFT projects, and several other experimental projects that are seeking funds.
Spencer Bogart, a general partner from San Francisco-based Blockchain Capital LLC said, "we've moved beyond just digital gold. We've got financial services, art, gaming as a subcategory of NFTs, Web 3.0, decentralized social media, play-to-earn — all of that made investors think, `We don't have enough exposure,'"
Blockchain Capital (formerly Crypto Currency Partners) is a venture capital company. Since its establishment in 2013, it has provided financing for more than 120 companies.
Most of the venture capital firms which have made investments into the crypto industry are from the United States. The $30 billion figure includes funds raised by companies such as Robinhood Markets Inc. and Revolut Ltd., which are income-generating financial technology companies that only involve cryptocurrencies.
This year, the relatively large financing cases are as follows:
FTX Derivatives Exchange has completed a $420.69 million Series B-1 funding with participation from top investors at $25B Valuation.
The firm behind CryptoKitties, Dapper Labs has been able to raise a sum of $11.2 million, Andreessen Horowitz, Digital Currency Group, and Warner Music Group were said to be a part of the fundraising
Earlier in March, Dapper Labs raised $350 million from investors including basketball legend Michael Jordan.
Crypto payment company MoonPay has raised $555 million in its first-ever Series A funding round, earning the firm a unicorn valuation of $3.4 billion.
Image source: Shutterstock
Ex-US President's Wife Melania Trump Releases Her First NFT, Price at 1 SOL
Read More