Crypto ATM Market Expected to Hit $1.18B by 2028, Driven by Increasing Fund Transfers
A surge in fund transfers is expected to expedite the global crypto ATM market to hit $1.185 billion by 2028, according to Vantage Market Research, a company providing B2B research services.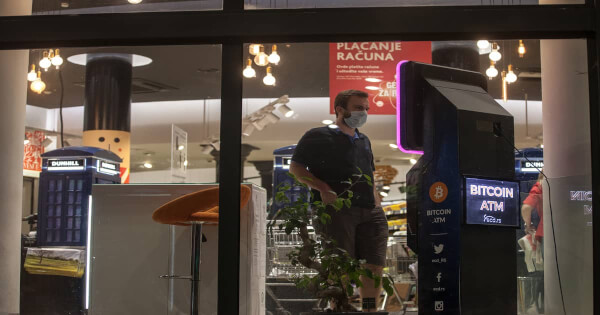 The study expects the crypto ATM market to record a compound annual growth rate (CAGR) of 58.7% during the forecast period. This market was worth $74.2 million in 2021.
Per the report:
"The increasing fund transfers specifically in emerging economies are expected to fuel the growth of the crypto ATM market during the forecast period."
According to the World Bank, remittances to low-and middle-income nations were projected to surge by 7.3% in 2021.
Remittances offer a crucial lifeline when it comes to spending on vital items like education, health, and food, especially given that economic hardship has increased.
Therefore, escalating fund transfers, especially in emerging economies, are considered a stepping stone towards more growth in the crypto ATM market. Per the study:
"Crypto ATMs are now seen installed in most of the countries across the globe as businesses are putting a strong emphasis on meeting the changing needs of their customers."
The dominance of North America in this sector is expected to continue soaring based on the presence of key market players like Coin Flip, Bitcoin Depot, and Coin Cloud and the rollout of crypto ATMs in public areas.
Other prominent players in this industry include Covault, Cryptomat, Coin ATM Radar, Coin source, Bitaccess Inc., Orderbob, and Coin me.
In August 2021, Atlanta-based leading enterprise technology provider NCR Corporation announced the acquisition of crypto ATM provider LibertyX.
The acquisition intended to integrate the LibertyX mobile application so that NCR Corporation customers such as banks, retailers, and restaurants would be able to pay, purchase or withdraw cryptocurrencies directly from its Bitcoin (BTC) ATM network.
Image source: Shutterstock
NCR Corporation Acquires Crypto ATM Provider LibertyX to Introduce a Complete Digital Currency Solution
Read More