Colossal Increase in US Household Liquidity Might Push Bitcoin Further Upwards, says 10T Holdings Co-founder
Bitcoin (BTC) has been on overdrive as it surpassed the psychological barrier of 58k and hit $58,156 on March 11.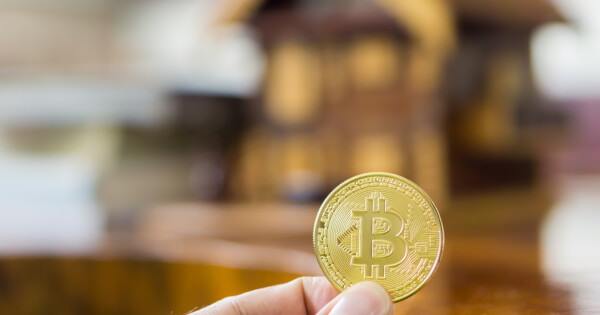 Even though the leading cryptocurrency has retracted to $56,721 at the time of writing, it has recorded green bullish candlesticks for seven consecutive trading days.
Dan Tapiero, the co-founder of fintech and digital asset firm 10T Holdings, trusts that the remarkable increase in US household liquidity to the tune of $2.67 trillion could trigger further upward momentum for Bitcoin. He explained:
"Colossal increase in US household liquidity in 2020. $16.5 trillion total now sitting in bank accounts/money market funds at 0% yield! Exit tsunami from 0% cash not yet started means Bitcoin will run a lot further and yields in the digital world to drive the Stablecoin boom."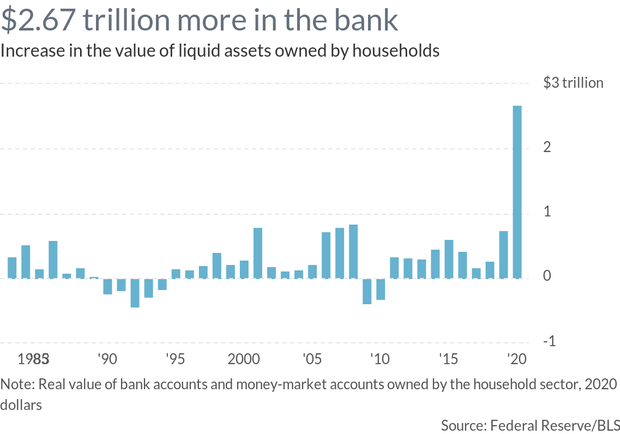 Tapiero trusts that with a boosted purchasing power, more households will be in a position to enter the Bitcoin network, and this will push the price upwards. This, coupled with the passage of President Joe Biden's $1.9 trillion COVID-19 stimulus package, will boost BTC's uptrend.
Bitcoin is unlikely to go below $47,000 in the short-term
According to IntoTheBlock, there is a high probability that Bitcoin will not go below the $47k level in the short-term based on the overwhelming amount of BTC bought at this level. The crypto intelligence firm acknowledged:
"It's unlikely that Bitcoin will crash below $47,000 in the short term. The IOMAP points to strong support between $50.6k to $47.2k, where previously 2.28m addresses bought a total of 841K BTC."

Previously, IntoTheBlock had revealed that the $46-48k range had emerged to be a significant institutional resistance level based on the considerable number of BTC bought. With Bitcoin having surpassed this area, it seems it has beenflipped to support based on the latest insights.
Crypto analyst Joseph Young believes that the Bitcoin market might consolidate for a while, but this is healthy.
Image source: Shutterstock
SEC's Demand for Private Financial Information from Ripple Lead Executives in XRP Case – an "Inappropriate Overreach?"
---

Read More